Fordel iDapt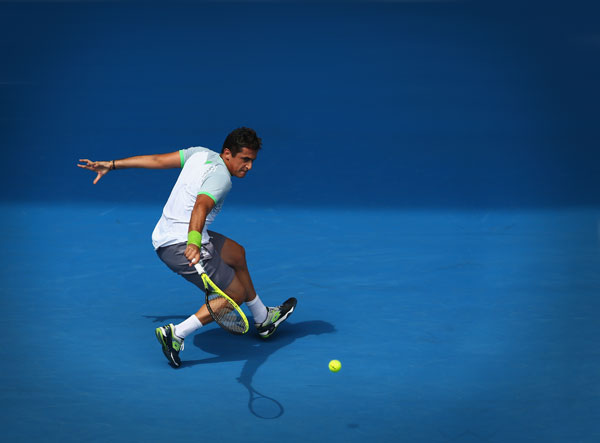 PÅ TRODS AF KONSTANTE ÆNDRINGER i materialet – fra træ til metal til kulfiber – er rselve tennisketsjerens konstruktion stort set forblevet uændret. Dunlops iDapt-serie ændrer spillereglerne.
Nu kan tennisspillerne tilpasse ketsjerens udseende og egenskaber, så den passer til deres individuelle behov. De kan vælge mellem forskellige ketsjerhoveder, vibrationsdæmpere og greb – i alt er der 432 mulige kombinationer.
Konceptet følger de moderne tendenser,hvor forbrugerne er blevet vant til, at de kan skræddersy tingene til netop deres behov, f.eks. mobiltelefoner. "iDapt-serien har gjort et yngre publikum og flere kvinder interesseret i Dunlops produkter," siger Hunter Hines, Dunlop Director of Marketing and Product Development.
Tennisketsjere udsættes for enorme belastninger. Konstant skiftende slagvinkler, bold- hastigheder og kraft giver problemer med vibration, vridning, deformering og sætning. Da Dunlop bestemte sig for at opgradere iDapt-konstruktionen, henvendte de sig til Nord-Lock. "Vi foretog nogen research, og designet på skiverne i X-serien var præcis det, vi var på udkig efter," siger Hines. "De gør samlingen mere sikker og modstandsdygtig over for både vibration og sætninger end nogen andre skiver, vi har prøvet."
Customer: Dunlop Sports Group
Launch: USA 2014, globally 2015–2016
Concept: Customisable look and feel
Product: iDapt tennis rackets