An insider's outlook
If you want to know what is going on in the world of fasteners, ask Salim Brahimi, the authority on fastener hydrogen embrittlement and an active member of several standards committees, for example as chairman of the ASTM International Committee F16 on fasteners and the Advisory Committee that represents Canada on the International Standards Organization (ISO) Technical Committee 2 on Fasteners. His company, IBECA Technologies, solves complex problems for high-profile projects, and he leads university research programmes on fastener materials and coatings.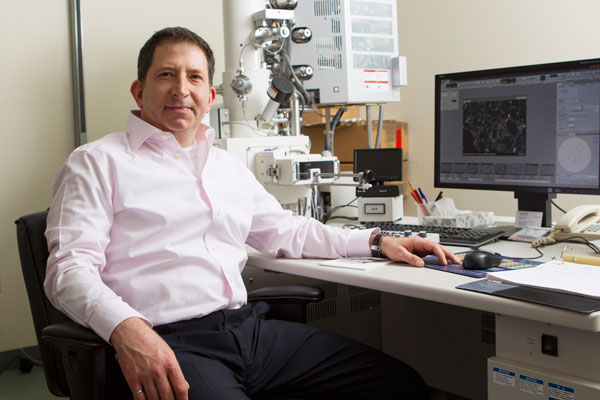 FACTS: SALIM BRAHIMI
Title: President, IBECA Technologies Corp.
Age: 48.
Lives: Montreal, Canada.
Background: Master of engineering in metallurgy and a graduate diploma in management. Over 25 years of experience in fasteners, as well as quality systems and process optimisation. Active in several standards organisations (e.g. ASTM). Leads research programme on fastener hydrogen embrittlement at McGill University, Montreal.
What are some current fastener industry trends?
"The majority of fasteners are mass-produced commodity products, so cost-effectiveness is crucial. The capabilities of the manufacturers vary and while the expertise is growing, there is not yet consistency. Manufacturing should focus on producing value-added products, for example, to the automotive and aerospace industries."
Going forward, what are the challenges?
"Apart from producing commodity products at a competitive price, the challenge is also to maintain quality and consistency for products used in critical applications. It requires high-quality personnel, but there currently is no institutional approach for training that focuses on the fastener value chain. There is a lot of reliance on handing down knowhow; how to operate the machines, but also how the standards work."
What do the standards organizations bring to the table?
"They play a significant role as the standards are the technical blueprints that facilitate trade. I can't emphasize enough that experts from all over the world are involved in this. People don't necessarily appreciate the importance of that. It is something that I am proud to be part of."
Tell us about the standards organisations' work.
"Consensus standards organisations all have their respective perspectives, geographical penetration and structure. Technical committees in ISO and in the European CEN are made up of delegations of experts representing each member country, technical committees in North American bodies such as ASTM and ASME are made up of individuals who commit on a volunteer basis. This makes them quicker to respond to market trends. Regardless of the model, it comes down to expert consensus. When you bring people with different perspectives together, the results receive wide scrutiny, which means robust standards in the end."
Are there other differences?
"In North America we have both metric and inch fasteners and to complicate things, the US market has its own, independent metric system. But in reality, in terms of metric standard, ISO is the way the world has gone. The trend is for USA and Canada to defer to the ISO standard. At the same time, they want a say at the table and are increasingly active in ISO."