Certificates
We can deliver certificates and test­ing according to your needs. For exam­ple, certificates according to EN10204 or Ultrasonic-, Magnetic particle- and Charpy testing.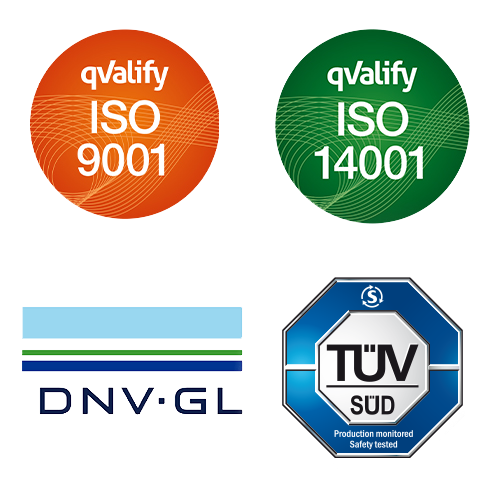 DNV for the offshore industry

TÜV Rheinland
Quality & Environmental Assurance
DNV 2:22/ OS E-101

API 8C/ISO 13535

ISO 9001

ISO 14001
Traceability & Control
The Expander Systems are dot pin marked with a lot number to ensure that you know exactly from where the steel originates and when it was made. You also have the opportunity to mark Expander axles with your brand to show your customers that you take pride in the details.
The Expander System is a recipient of the Alfred Nobel Swedish Innovation Development Award.