Drill with Skill
When it comes to drills, size and horsepower are not everything. In small confined spaces or sensitive environments, it is more important to have equipment that is flexible and can drill with finesse.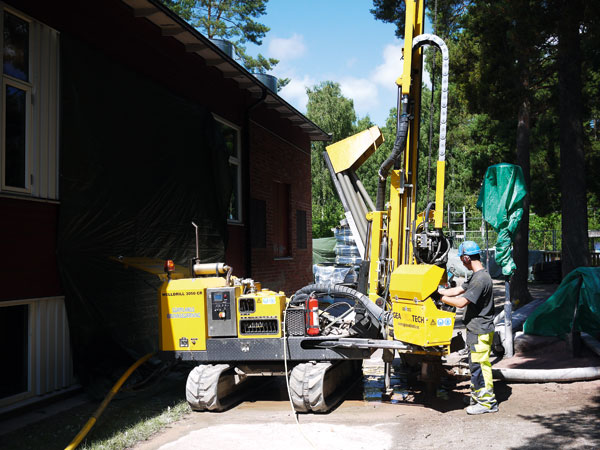 For these kinds of jobs, Swedish supplier Gaewelltech uses its 3050CR – a complete drill system centred around a lightweight rig, which allows it to drill in confined spaces with minimal impact on its surroundings. Yet the 3050CR still has the capacity to reach depths of 300 metres quickly and easily.
Such high capacity in a small format puts a lot of stress on both the equipment and its components, and bolt failure is the most common cause of downtime. After seeing how effective Nord-Lock washers were on hydraulic hammers, Geawelltech decided to apply them to the 3050CR. Today, a 3050CR is equipped with around 80 pairs of washers.
Customer: Geawelltech
Model: 3050CR
Depth: 300 metres
Horsepower: 55 kW
Weight: 6,200 kg
Height: 6 metres
Length: 3.8 metres
Width: 1.7 metres
Drill-hole diameter: 4—6 inches