The low-cost wind energy alternative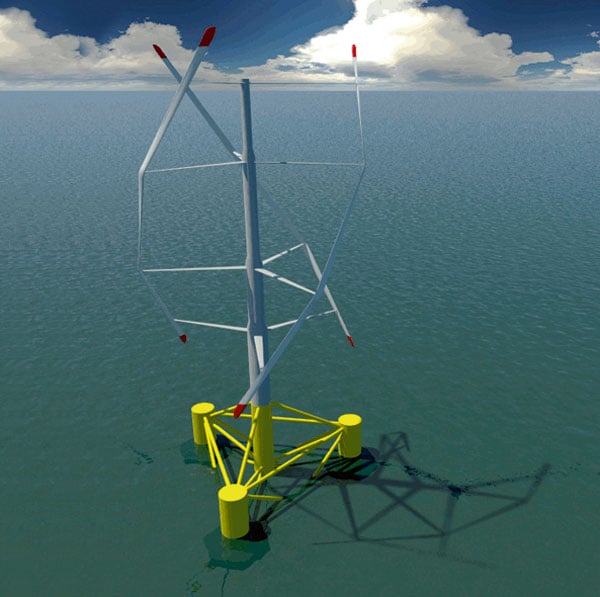 French manufacturer Nenuphar is currently on track to make a huge breakthrough in floating wind turbine technology with its VertiWind project. Unlike traditional wind turbines, the VertiWind turbine has a vertical axis, which allows for a lower centre of gravity and a significantly smaller flotation system. It can also be installed in water deeper than fifty metres, enabling it to capture more powerful and consistent winds further out to sea. As it does not require a subsea structure, installation costs are significantly lower, and it can potentially be a low-cost alternative to conventional offshore wind turbines.
Nenuphar is currently working on a full-scale two megawatt offshore prototype, after successfully constructing a 35 kilowatt onshore prototype last year. Once it is launched at sea, the prototype will be subject to severe stress, so it must be robust. With the help of Nord-Lock Performance Services, Nenuphar is continuously optimising and improving its design, and SMO washers are currently being used to secure the connection between the turbine's blades and its arms. Nord-Lock's unique locking abilities will also keep maintenance to a minimum, which will be vital if the VertiWind is to be a viable low cost solution. By the end of 2013, Nenuphar hopes to have deployed a full-scale offshore turbine in the Mediterranean Sea.
Customer: Nenuphar
Model: VertiWind
Height: 100 metres
Output: 2 mw
Flotation system underwater extension: 9 metres