A tall order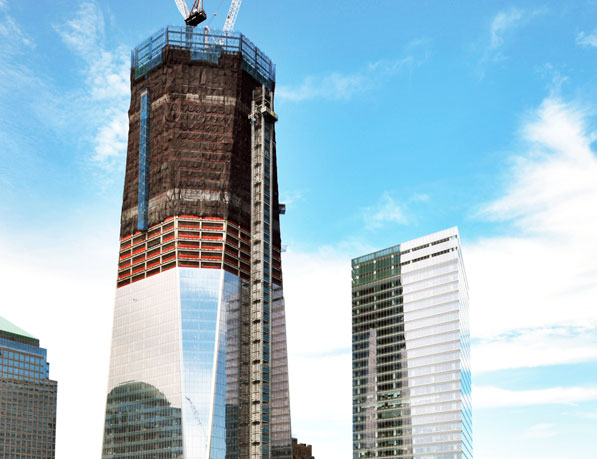 Soaring into the Manhattan skyline at the site of the world's worst terrorist atrocity, One World Trade Center (also known as the Freedom Tower) will be the United States' tallest skyscraper. This symbol of pride and hope is currently under construction where the Twin Towers once stood, and is an integral part of the renewal of this site, which will be comprised of five new skyscrapers.
The task of moving construction material from the base of the tower up hundreds of metres to where the building work is underway has been entrusted to four hoists designed and built by FKC (Frontier-Kemper Constructors)-Lake Shore, a company that more commonly supplies equipment for mining and other underground applications. Each of the Indiana-based company's hoists can lift more than 6,300 kg at a speed of around 200 metres per minute.
Safety is paramount in such applications where a bolt failure could have disastrous consequences. Therefore, FKC-Lake Shore chose multi-jackbolt tensioners (MJTs) from Superbolt. The MJTs – 40 per hoist – are used to secure the hoist drum, which is spooled with more than 900 metres of wire rope. The method used previously by FKC-Lake Shore to secure bolts – a slap wrench and sledgehammer – could not generate the large specific torque required.
Whether it is for sending people and material hundreds of metres above ground or below it, these days, FKC-Lake Shore trusts Superbolt on all its hoists.
Customer: One World Trade Center (Freedom Tower)
Height: 541 metres (1,776 ft)
Floor space: 242,000 sq. metres
Storeys: 108
Tonnes steel: 46,000
Budget: $3.1 bn