End of the line for frozen rails
Customer: RVEL
Speed: 97 km/h
Length: 22 metres
De-icer volume: 8,000 litres
Weight: 44 tonnes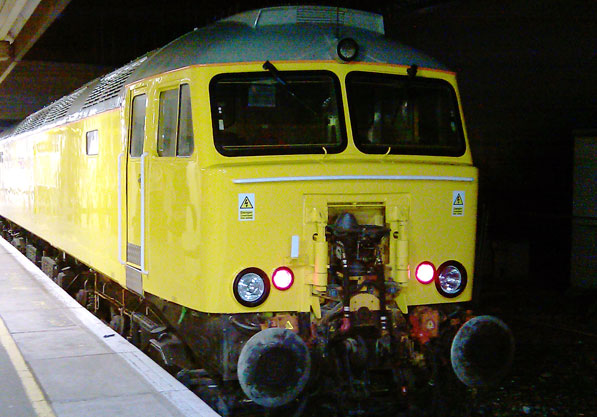 Snow can trigger travel chaos for the hundreds of thousands of commuters who pour into London each day. One particular winter problem on southeast England's rail network is the vulnerability of the conductor rail (which runs parallel to the running rails and supplies the trains with electrical power) to cold weather, and in particular snow and ice.
Therefore Network Rail, which owns and operates Britain's rail infrastructure, has invested in 12 snow and ice treatment trains (SITT) which plough the tracks and de-ice the conductor rail. RVEL in Derby was commissioned to convert existing rolling stock into six SITTs, each consisting of two ploughs, two locomotives and two snow and ice treatment wagons. As they roll along the tracks, the SITTs apply deicing fluid, brush, scrape, brush and then leave a trail of deicing fluid on the conductor rail to prevent further ice build-up.
With these trains taking such a large responsibility for keeping southeast England moving in the event of a big freeze, RVEL chose Nord-Lock washers for sev­eral crucial applications throughout the wagons. Dozens of the locking washers are used: on the main fluid tank, the gen­erator module and control module fixings, the handrails and the external light­ing, to name just a few. Already proven and trusted in rail applications around the world, Nord-Lock washers are ideal for this challenging and high-vibration environment.