Ravishing and reliable
Since 1978, Donkervoort Automobielen has been hand-building bespoke sports cars for true motoring enthusiasts. The Dutch family-run company's stunning vehicles are sought after for their light weight, performance and exclusivity – only about 40 to 50 are made each year – and their track pedigree is well proven: last year a Donkervoort D8 GT won its class at the prestigious 24 hours of Dubai endurance race.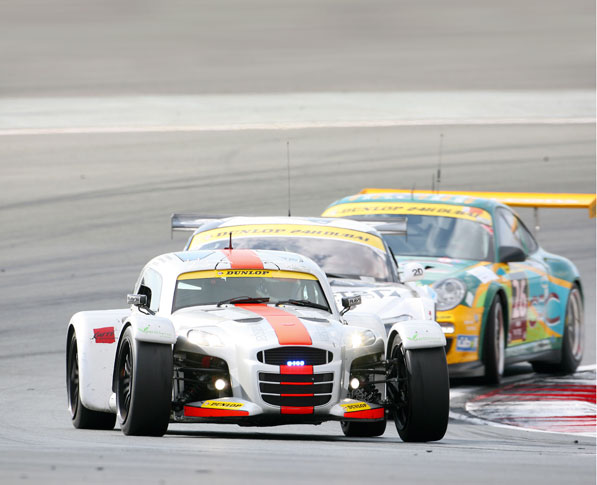 This summer, production will start on the Lelystad-based company's latest model, the awesome D8 GTO, which has been developed in close collaboration with Audi Quattro GmbH. It will be one of the fastest sports cars made in Europe.
As with all Donkervoort sports cars produced in the last two decades, key bolted joints on the D8 GTO are secured with Nord-Lock washers. Dozens of pairs of washers are used on each car. For instance, mounting of the front and rear suspensions to the hybrid steel and carbon fibre chassis, and bolting on the engine mounts, is secured with Nord-Lock washers.
The company is quick to credit the Nord-Lock Group as an important contributor to both its reputation for quality and to its win in Dubai. Despite 24 hours of flat-out racing and the extreme forces and vibrations that came with it, the pit crew had no problems with any bolted joints held together by Nord-Lock.
Sportscar: Donkervoort D8 GTO
Car weight: from 695 kg
Engine: Audi 2.5L R5 TFSI
Top speed: 255 km/h
Power output: from 340hp
Torque: 450 Nm at 1600 RPM
0-100 km/h: 3.0 seconds