Forging ahead
How do you hold together a press which exerts 8,000 tons of pressure to shape red-hot pieces of metal which themselves weigh tens of tons? For A. Finkl & Sons, a leading supplier of forging die steels and custom open-die forgings, there was only one answer: Superbolt.
Finkl, a stalwart of the US steel industry based in Chicago, wanted a new press for its new $150m steel manufacturing campus and decided to design it in-house, from scratch.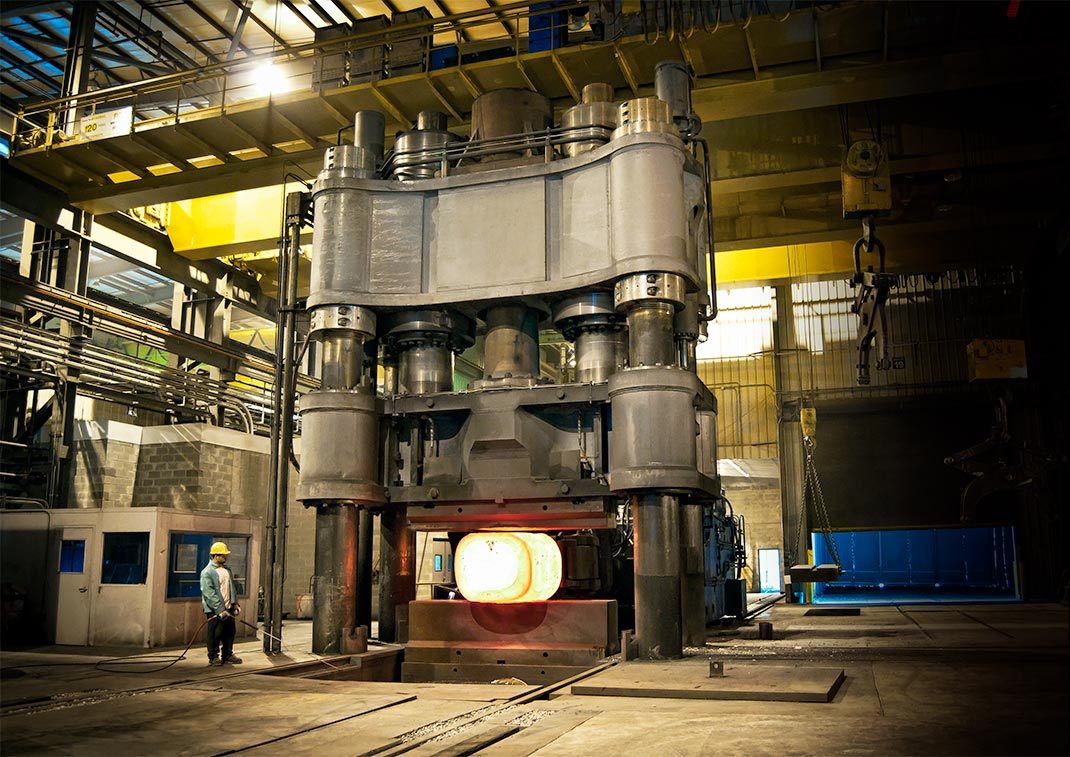 When it came to the tensioning of the four huge 750 mm diameter press columns, Finkl wanted an alternative to existing methods such as thermal heating and hydraulic tensioning, which are often difficult to use, time consuming and potentially dangerous.
Finkl turned to Superbolt, their trusted supplier of bolt securing solutions for over a decade. Engineers from the Nord-Lock Group came up with a patented Superbolt Split-Nut Thrust Collar (STC). The STC consists of a threadless thrust collar with jackbolts threaded through, while a split-nut is fitted above the collar, and clamped together with small multi-jackbolt tensioners. The press' eight STCs allow for very defined pre-stress on the columns and enable easy installation and removal, using only small tools. The result is yet another satisfied customer using Superbolt.
Customer: A. Finkl & Sons
Total height: 15.5 meters approx.
Distance between columns: 4.8 metres
Press capacity: 8,000 tons
Daylight of press: 4.5 metres
No. of Superbolt STCs: 8