Blown away
Global Tech 1 is one of the first offshore wind farms being built in the German section of the North Sea. When completed, it will be able to generate more than 1.4 billion kilowatt hours per year of environmentally friendly electricity – enough to power around 450,000 homes.
Like many offshore installations, building a wind farm of this size is a demanding project. In addition to 80 wind turbines, a 9,000 tonne transformer station needs to be built offshore and above sea level.
When it comes to servicing and maintenance at heights, Sky-Access are specialists. Sky-Access' industrial rope technique is safe and cost-efficient, and often offers greater speed and efficiency than alternative methods. However, it also has its limitations when it comes to using heavy machinery. So, when Sky-Access was asked to connect the transformer station to its four pillars, it chose to use Superbolt. Unlike alternative fasteners, Superbolt tensioners can be torqued by hand – a huge advantage when tightening bolts 30 metres in the air – and in the middle of the ocean.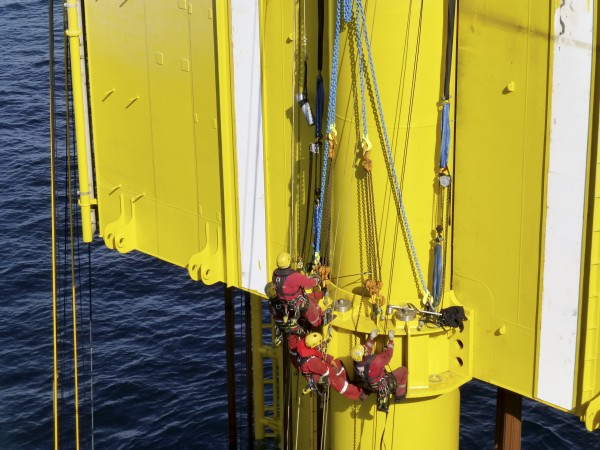 Customer: Sky-Access
Object: Transformer station
Location: The North Sea
Wind turbines: 80
Electricity generated: 1.4 billion (kw/year)
Height (above sea level): 30 metres
Height (above seabed): 90 metres
Size: 41 km2
Station weight: 9,000 tonnes