Right on target
Originally a form of military training, the winter sport of Biathlon combines cross-country skiing and rifle shooting and is an immensely challenging event. To take part, participants must have the stamina and endurance to ski long distances at a rapid pace, while also having enough composure and skill to accurately shoot small targets from 50 metres.
Biathlon can also be demanding for event organisers, with competition sites covering large areas in difficult conditions. Also, all of the equipment must be in perfect working order.
For over thirty years, Biathlon Target System Kurvinen has been a world-class pioneer in biathlon target and range systems and has exported its products to over 30 countries. During a competition, Kurvinen targets will be continuously shot at and subjected to thousands of hits. Yet despite the pressure, they must maintain their strength as it only takes one faulty target to ruin a whole competition.
For the past year, Biathlon Target System Kurvinen has been using Nord-Lock X-ser­ies washers to secure all critical connections on its targets. Previously, the company had been using thread-locking fluid. However, this did not offer enough flexibility when adjustments to the targets needed to be made, especially in cold weather.
The X-series washers, on the other hand, can be removed and reapplied quickly and easily, despite freezing conditions. And now Biathlon Target System Kurvinen uses them on all its targets.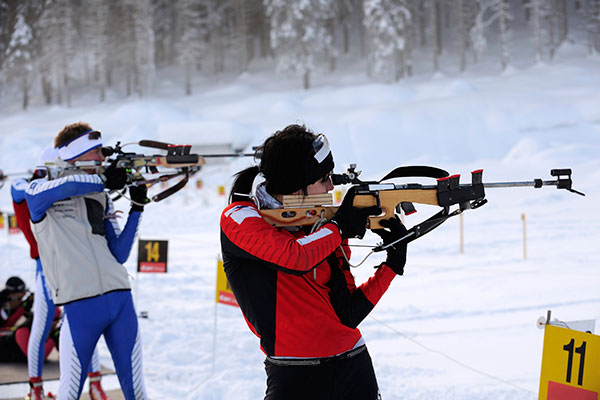 Product: Biathlon Target
Target material: Hard wear plate
Shooting distance: 50 metres
Customer: Biathlon Target System Kurvinen