Bridging the gap
The Hohenzollern Bridge is not only one of Cologne's most recognizable landmarks, but also a vital link across the Rhine River, connecting the city's two main train stations. In fact, approximately 1,200 trains cross the bridge daily, making it one of the busiest rail bridges in Germany.
Since the Hohenzollern Bridge is the gateway to Cologne's central rail station, tremendous strain is put on the bridge's sleepers and tracks, caused by accelerating or braking trains. For this reason, it is fitted with ThyssenKrupp Schulte's unique SBS (Steel Beam Sleepers). They meet the strict safety requirements of both the German Federal Railway Authority and Deutsche Bahn. Since the first installation in 1999, over 8,000 SBS sleepers have now been installed in 50 bridges across Germany.
Before electing to use Nord-Lock, ThyssenKrupp and Deutsche Bahn tested the SBS in single test cycles at the Technical University of Munich and it successfully passed them all.
Today, every SBS sleeper, including each of the 1,346 beams on the Hohenzollern Bridge, is fitted with Nord-Lock washers on all safety-critical joints. This secures the sleepers' horizontal, vertical and longitudinal position, as well as the rail fastening system on each sleeper.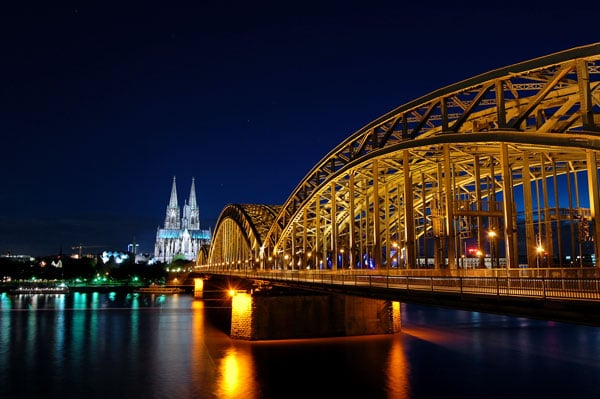 Customer: ThyssenKrupp Schulte GmbH
Application: Hohenzollern Bridge, Cologne, Germany
Product: Steel Beam Bridge Sleeper (SBS)
Length: 410M/ 1345FT
Width: 26m/ 85FT
Sleepers: 1,346
Subscribe to our free magazine
Stay up-to-date with the latest news, insights and knowledge in the bolting industry by subscribing to Bolted magazine!
Subscribe Bolted magazine