Forestry machine manufacturer chooses reliable bolt security solution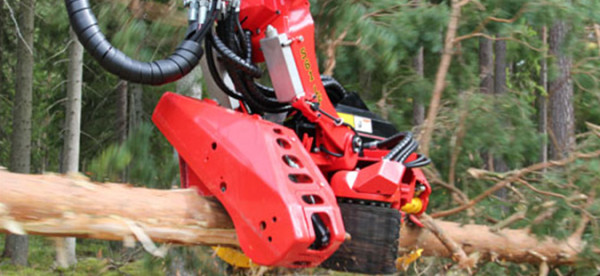 Swedish forestry machine manufacturer SP has led the technological development for almost 30 years in the development and construction of harvester heads. To ensure that all machine components are in place, they turned to Nord-Lock. Today SP's modern product range covers all the logging types and conditions, from first thinning to final felling.
The company, headquartered in south of Sweden, works with retailers worldwide, and their aggregates are used around the globe – from the local Swedish forests to eucalyptus plantations in Brazil, South Africa, Australia and Indonesia. Units can now be provided on brand new machines from a variety of reputable manufacturers such as Komatsuforest, Rottne, GREMO, Timberpro and Tigercat.
SP has been using Nord-Lock wedge-locking products on all their machines for over 10 years. 'In particular on joints with short clamp length, and on painted surfaces, the solution from Nord-Lock is the best option', says Sture Andersson, Production Manager at SP.
'The most important for us is obviously that the washers do their job and secure the bolts against loosening. But sometimes you need to be able to dismantle bolted connections for maintenance or replacing components, and then Nord-Lock bolt securing method is optimal, with fast and easy disassembly' adds Sture. 'When securing fasteners with glue, for example, you have a considerably more complicated and time consuming dismantling process.'