Agility Group improves safety miles from the nearest coast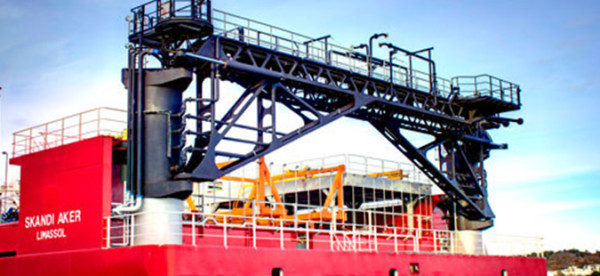 The failure of a bolted joint in the offshore Oil & Gas industry not only could lead to catastrophic consequences for personnel and the environment, but also for the bottom line.
On crucial bolted joints Agility Group, a Norwegian engineering, procurement and construction company, uses Nord-Lock safety washers – to the delight of its drilling company customers. From the Gulf of Mexico to the far north of Norway, Agility Group's PetroFlame® burner booms are trusted by drilling companies to safely flare off oil and gas when the pressure in the well reaches dangerous levels. Jutting out some 30 metres from the side of oilrigs and drill ships, these burner booms are battered by wind, sea spray, and subjected to heavy vibrations, fierce sunshine and ice build-up.
Since being introduced to Nord-Lock Group and their wedge lock products about five years ago, Agility Group has become a loyal customer. And it is not just its own engineers and designers who have come to appreciate performance and reliability of the Nord-Lock wedge-locking technology. "Our clients often ask us how we have secured the bolts. When we say that we use Nord-Lock wedge lock washers, they are confident that everything is okay. They know what Nord-Lock wedge-locking system is and what it does." says Tom Mathisen, Agility Group's Project Manager Marine Solutions.
Each burner boom – the Swan-Neck, Cantilever and King Post Mounted PetroFlame® – has several hundred bolted joints and for many of the most crucial ones, such as the pipe supports, access platforms and walkways, Nord-Lock wedge-locking system is used.
"With Nord-Lock washers we can reduce that to one nut, which makes installation easier and we consider it to be a more secure solution." says Structural and mechanical design engineer Stian Jenssen.