Staying on track
Founded in Indonesia in 1981, PT. INKA were the first fully integrated rolling stock and automotive manufacturer in Southeast Asia.
Over the years, the company has rapidly grown and developed to become a world-class supplier of rail and urban transport solutions. Today, PT. INKA's product range includes freight wagons, passenger coaches and electric railcars. As well as being a leading company in Indonesia, PT. INKA also export to Bangladesh, the Philippines, Malaysia, Thailand, Singapore and Australia.
Due to the nature of the rail industry, PT. INKA's products are subjected to heavy vibration. It's absolutely vital that all fasteners remain secure. One of the most critical joints is between the bogie and the under frame, which is subjected to the full traction and breaking force when the train accelerates or brakes. It is crucial that this connection is tightened to the correct clamp load at all times. Any loosening will result in damaged bolts, and in the worst case scenario, even derailment.
Using Nord-Lock washers, PT. INKA can now be sure of no loss of preload during operation, and the connections between the bogies and under frame only need to be checked during scheduled maintenance.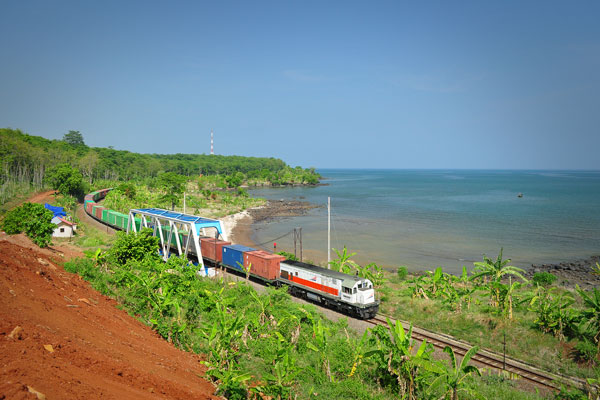 Customer: PT. Inka
Tare Weight: 15,000 kg
Length: 12.5 metres
Product: Container Flat Wagon
Capacity: 57,000 kg
Width: 2.4 metres
Axle load: 16,000 kg
End user: PT. Industri Kereta Api (Persero)
Track gauge: 1,067 mm