Improving steel mill safety and productivity
The JFE Steel Corporation's West Japan Works is one of the largest and most advanced steel mills in the world. Like all steel plants, the operating conditions are exceptionally demanding on machines and equipment, and potentially hazardous for personnel – especially the hot rolling mill, where molten steel is flattened and stretched into thin sheets. The temperature of the steel will reach at least 450°C (842°F).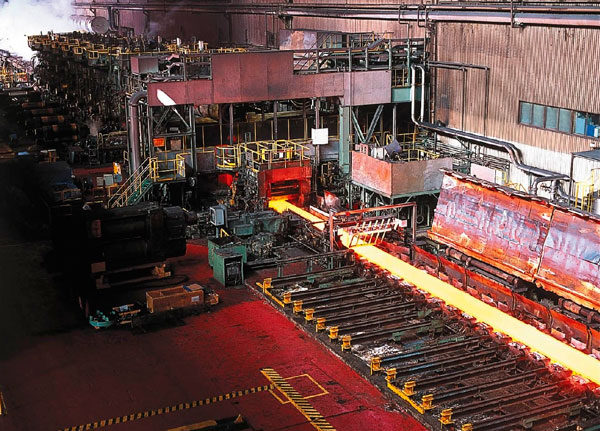 Until recently, the fasteners that connected the decelerators and pinion stands on the hot rolling mill, were tightened using a 300-kg weight, which was suspended from the ceiling via a crane. The weight would be pulled from a makeshift scaffold, before letting it hit the wrench like a hammer. Overall, the procedure involved five people: three to pull the weight, one to fasten the wrench, and one to operate the crane. It took an hour to tighten each bolt, and the multiple safety risks for the personnel involved were considerable.
Switching to Superbolt multi-jack tensioners has turned one of the riskiest maintenance tasks in the plant into one of the safest. Each connection can now be secured by one person in just 15 minutes. With eight bolts on each mounted application, the overall reduction in downtime and increase in productivity is significant.
In fact, Superbolt multi-jack tensioners have proven so successful that they have been implemented in JFE Steel's other hot rolling mills in Fukuyama and Chita.