New horizons with the Expander System
Operating for over 80 years, Boskalis Westminster is a leading global dredging and offshore contractor and maritime services provider. With safety and sustainability as their core values, the company has a long track record of successfully completing projects in different types of challenging offshore environments.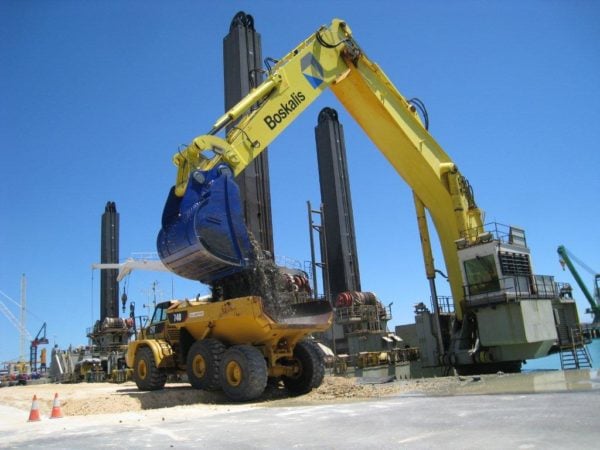 Among the multitude of machines and equipment Boskalis can boast, their fleet of dredgers is particularly impressive. In demanding offshore environments with limited MRO access, efficient and problem-free operations are crucial.
For one of their biggest dredgers – backhoe dredger Baldur – Boskalis has chosen Expander as their supplier of pivot pins.
Expander solutions are developed to function in extreme environments like the offshore industry, and Boskalis did not hesitate to put them to the test.
The pivot pin supplied by Expander for this project, mounted between the boom and dipper arm, is by far the largest that the company has designed and manufactured inhouse. The pin is 2230 mm long with a diameter of 320 mm and weights a whopping 1.5 tons. The sleeve alone weights 95 kg.
Downtime and production shortfalls due to pivot wear are no longer an issue for Boskalis. Expander's design has prolonged the life span of their dredger fleet and improved their performance.
Subscribe to our free magazine
Stay up-to-date with the latest news, insights and knowledge in the bolting industry by subscribing to Bolted magazine!
Subscribe Bolted magazine