No downtime with innovative pivot pins
Rambooms Oy is a global supplier of breaker boom systems to crusher manufacturers and mines. Based in Finland, its products are used to break oversized rocks.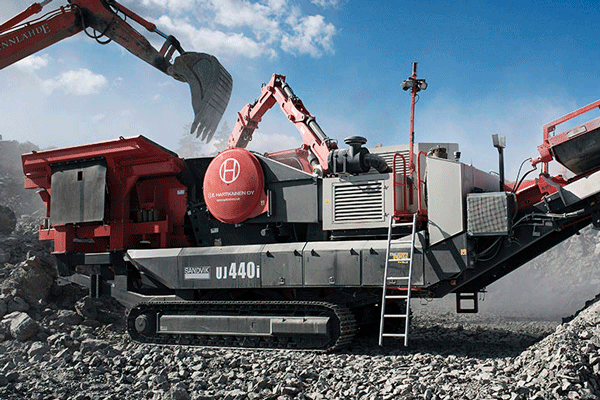 Pivot wear on these applications is a natural occurrence through time and repeated use, and the company had previously been using its own solution to prevent this. This solution, with a basic conical locking, had caused some issues. Rambooms' own pins also arrived at its factory in pieces rather than assembled, which meant extra repacking work for personnel when sending the pins on as spare parts.
In 2009, the company took the decision to test the Expander System pivot technology and has been extremely satisfied with the results. The Expander pivot pins are already fully assembled when they arrive. This represents a significant time and cost saving in a competitive industry. Technicians have found fitting and locking much easier than the company's previous solution.
The Expander System has offered Rambooms significant peace of mind, as it has had no customer issues with pivot wear since the company employed it. A marked improvement in delivery times has also been noted, as Expander always has the stock ready to ship.
"Our customers recognise the fact that the Expander pivot technology means good quality. This reflects well on us and our business," says Samppa Varhomaa, Product Manager at Rambooms Oy.
The Expander System is locked into the pivot on the machinery when fasteners are tightened. The double-sided locking increases safety and stability, while both fitting and dismantling is simple.
Customer: Rambooms
Range: >40 models from 450 kg to 20 tonne
End-customers: Crusher manufacturers and mines
Product used: Expander System Pivot Technology
Applications: Breaker boom systems