Tightened just right
Engineering projects don't get much bigger. A suspension bridge with only one tower, on limited bedrock, with ten lanes of traffic that has to be able to withstand the largest earthquake expected over a 1,500-year period.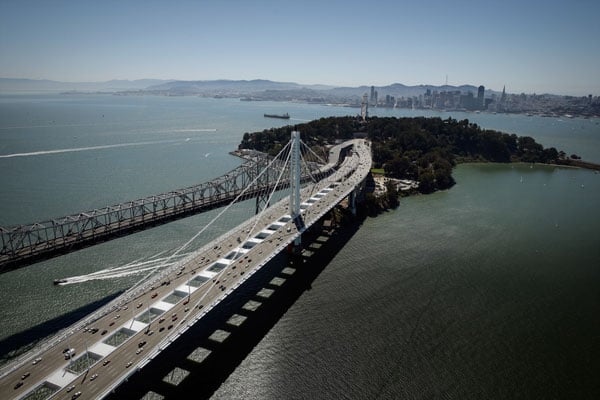 In a 2006 joint venture contractors American Bridge and Fluor got the assignment to build the new eastern span of the San Francisco–Oakland Bay Bridge, the largest public works project in California's history.
Most suspension bridges have multiple towers, explains Brian A. Petersen, Vice President – Western Region, American Bridge: "This bridge span only had a single tower and is essentially anchored on itself. The main cable is seated in the deck, which is an extremely involved structural engineering design achievement."
A total number of 114 cable bands, secured around the main cable to keep the suspender ropes in place, needed to be bolted with exactly the right amount of tension. High-strength rods, which secured both the main tower as well as the bearings and shear keys at the bridge's east end, required a high-capacity jacking system to obtain the large clamping force that the bolts were required to achieve. Over 2,000 fasteners were tensioned using the Boltight hydraulic bolt tensioners.
"Boltight's system elongates the rod and tightens the nut, but never turns the rod, which was an important design requirement," says Petersen. "Their equipment allowed us to properly tension the high-strength rods and bolts in a very limited space. The equipment had a high level of accuracy, and our workers could easily carry it around. No other manufacturer could meet our requirements."
Project: San Francisco–Oakland Bay Bridge
Overall project cost: $6.4 billion
Application: Replacing the bridge's east span
Boltight solution: Hydraulic bolt tensioning of cable band bolts
Contractors: American Bridge/Fluor
Subscribe to our free magazine
Stay up-to-date with the latest news, insights and knowledge in the bolting industry by subscribing to Bolted magazine!
Subscribe Bolted magazine