Saving time and money by using the right wheel nuts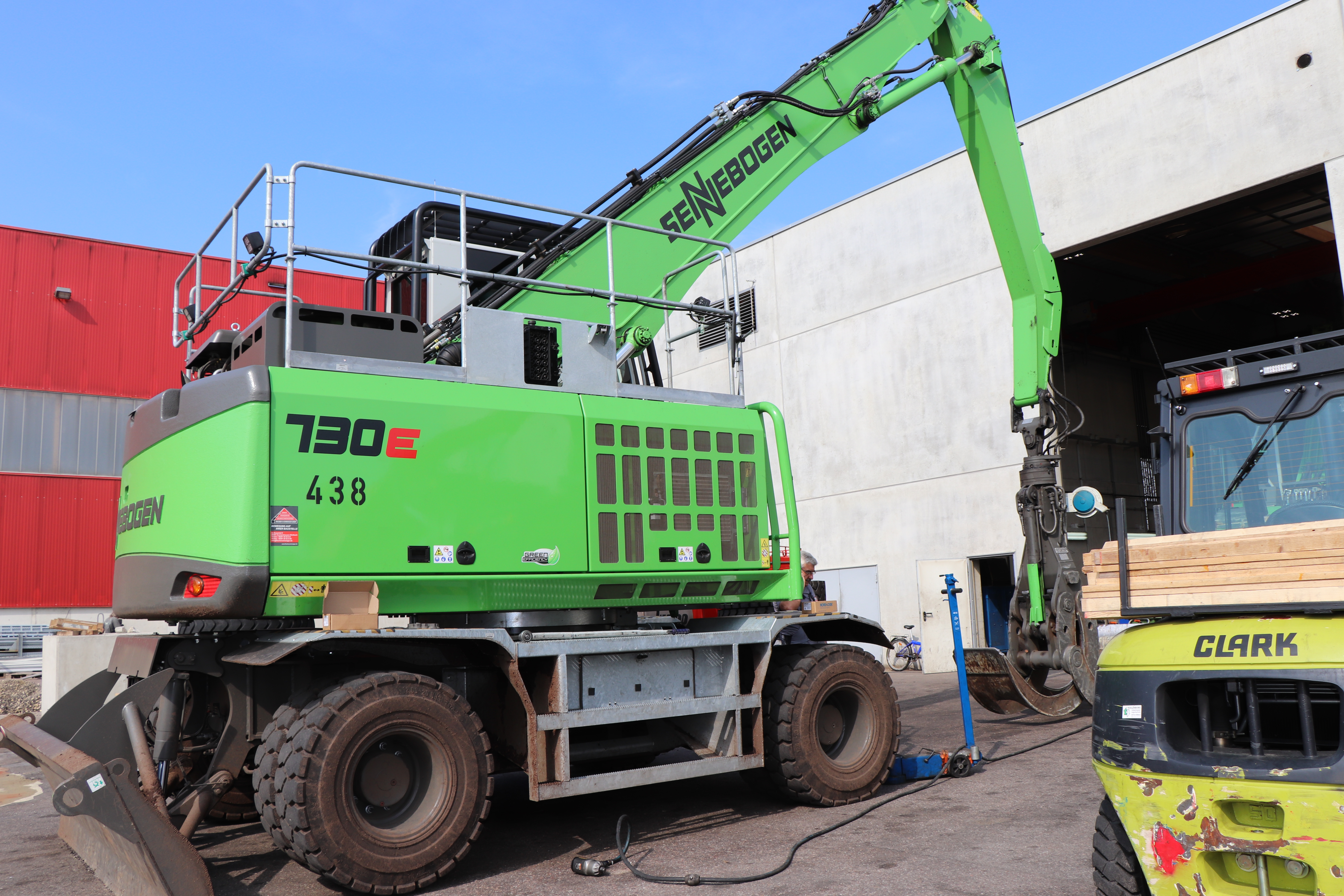 Holzwerke Ladenburger is one of Europe's largest suppliers of wood products for the building industry, producing 800,000m3 of timber products every year. They had to retighten their wheel nuts every 50 operating hours, which took at least 1 hour for 2 maintenance workers. The company needed a wheel nut that would remain secure for longer periods of time to cut down on maintenance and protect rims, which were easily broken and expensive to repair.
Holzwerke Ladenburger chose Nord-Lock wheel nuts as they secure wheels by maintaining a high clamping force, even under extreme operating conditions. Designed for flat-faced steel rims, Nord-Lock wheel nuts cannot loosen by themselves when assembled correctly. They are prelubricated and have a predictable preload thanks to the defined and uniform friction conditions of the washers' mating surfaces.
Nord-Lock wheel nuts are tightened in the same way and use the same torque as normal nuts. Since attaching Nord-Lock wheel nuts to their Sennebogen materials handling vehicles, Holzwerke Ladenburger has saved time on repairs. There is no need to retighten the wheel nuts, however, the company chooses to control them every two months (400 oh). Installing Nord-Lock wheel nuts has allowed the company to make substantial savings as they do not loosen. This has helped prevent broken rims, which they previously had to replace at least twice a month.
CUSTOMER: HOLZWERKE lADENBURGER
LOCATION: GERMANY
NORD-LOCK PRODUCTS: NORD-LOCK WHEEL NUTS
PRODUCTS: SENNEBOGEN MATERIAL HANDLERS