EDF Hydropower and Superbolt Tool: Bolt Maintenance with Huge Potential
With more than 250 jackbolts to tighten on a critical turbine, the maintenance team at one of EDF's most productive hydroelectric power plants look for tools to lighten the load of annual maintenance.
A major force in European renewable energy production
According to Our World In Data, hydroelectric power was the largest global source of renewable energy in 2020. In France, hydropower plants produced 62.5 TWh in 2021, or 12% of metropolitan France's production according to Réseau de Transport d'Électricité's 2021 electricity balance sheet. EDF are the leading hydroelectric energy producer in the European Union.
One of their biggest facilities is EDF de la Coche, a hydroelectric plant located in the northern Alps at the entrance to the Tarentaise valley in Savoie, France. La Coche, as it's known, is one of the six main pumped-storage hydropower plants in France, responsible for producing one third of the nation's hydroelectric power.
At the development's highest point sits the La Coche basin, a dam which is fed by 28km of watercourses and stores the potential energy that is used by La Coche to generate electricity. It is a so-called 'high fall' development, with a 900m difference in altitude between the basin and its subterranean power station. This height, known as the hydraulic head, creates a flow rate of 40 cubic metres per second as water funnels through the penstock into five turbine units.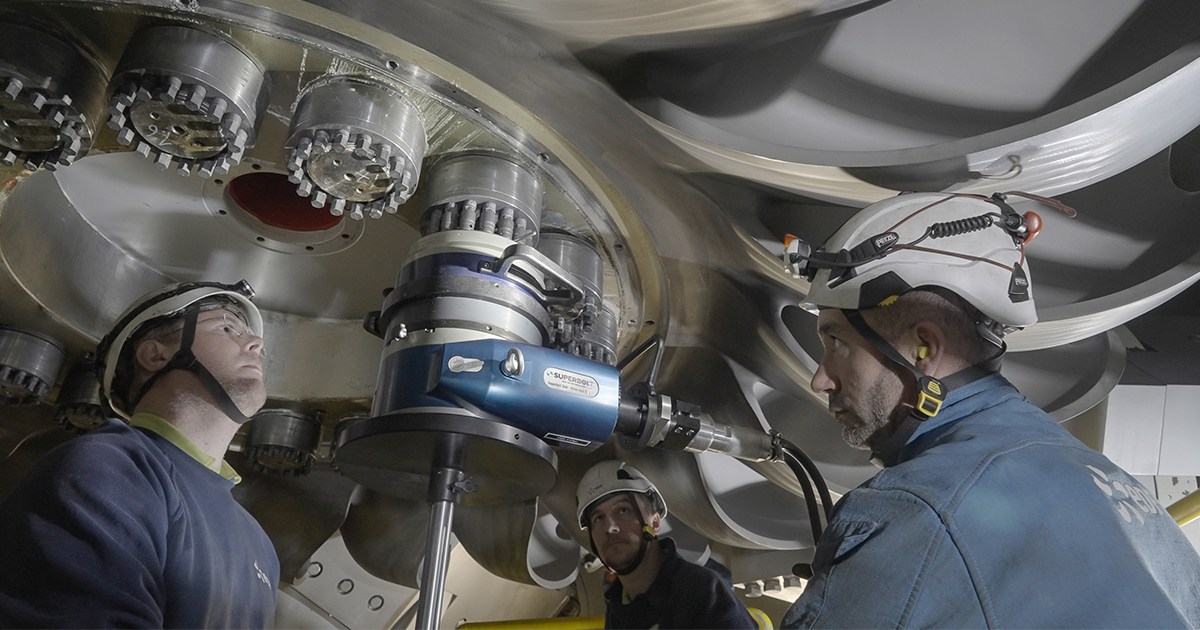 Four of these turbines are reversible, so the residual water in the lower reservoir (the Aigueblanche dam) can be pumped back up to the basin to reconstitute the potential energy, like creating a large battery, during periods of low demand.
"When we need electricity during peak consumption, we can use the water to produce electricity for the French residents. At La Coche, we're producing the equivalent of 270,000 people's annual consumption," says Benoît Pezous, Head of the La Coche Randens plant group at EDF.
Maintaining a 15-ton Pelton wheel turbine
Unit number five, unlike the other four Francis turbines, is a non-reversible G5 Pelton wheel. This latest addition to the La Coche development is a one-way turbine that is particularly efficient when the site receives excessive water inflows, such as those brought through the alpine water network as winter snow melts.
With a 3.6 metre diameter and 15-ton weight, the Pelton wheel is at the heart of production and EDF's most powerful hydro unit in France. But despite having an abrasion-specific coating, sediment-laden water is projected through five injectors at around 500 km/h to rotate the wheel, so the unit needs replacing almost annually.
David Enault is the First Line Manager of the Mechanical Intervention Team at EDF, and his team are tasked with responsive maintenance and optimizing the availability of units across the EDF group.
"During wheel replacement operations on the G5 Pelton wheel at La Coche, we work on eighteen M125 multi-jackbolt tensioners that must be loosened from a ceiling height of 1.8m," says Enault.
Optimizing hydropower turbine maintenance
Due to the volume of bolted connections and restricted operating space they can use to tighten/untighten the multiple overhead jackbolts, Enault's team look for tools that can optimize the maintenance time and ergonomics of this work.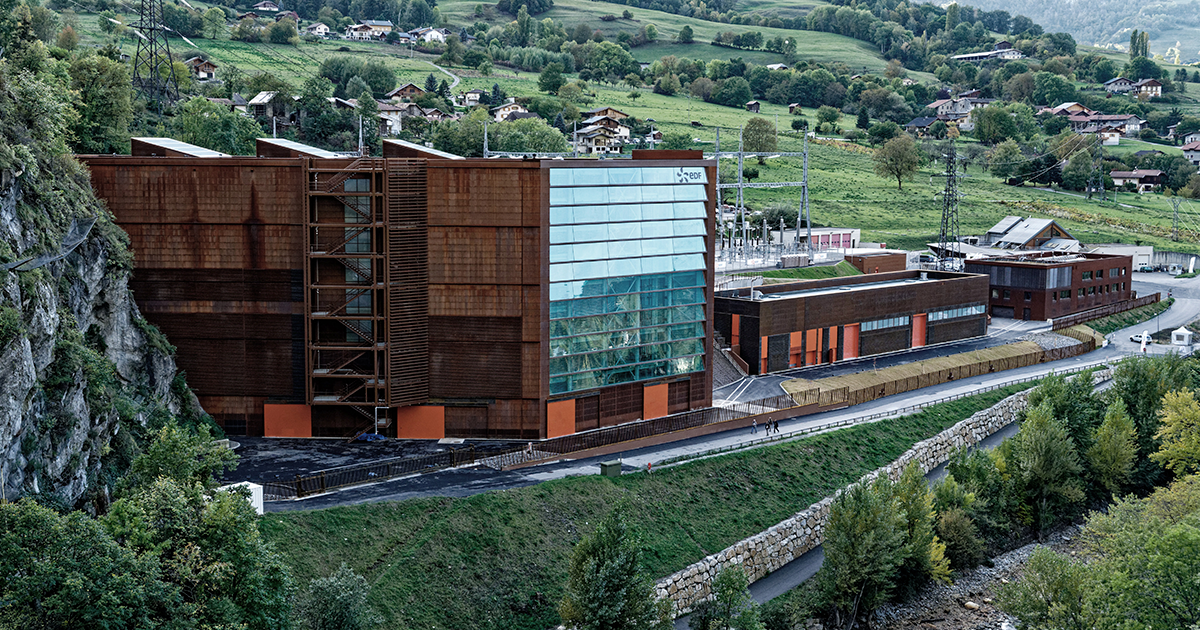 Jean-Christophe Bette, Business Preparation Manager and Enault's colleague, first discovered the Superbolt Tool when leafing through a previous issue of this very magazine. He says that "our contact at Nord-Lock Group explained to us that this device could indeed be adapted to our use."
Subsequent tests of the Superbolt Tool on a ball valve at La Coche convinced the team that it had the ergonomic qualities and speed of implementation that they were looking for, hence they chose to proceed with developing an application-specific tooling for the G5 Pelton wheel.
Superbolt Tool makes tightening up to three times faster
The Superbolt Tool is a project-based, modular manufacture that includes a drive unit and cassette that is, for example, specific to the nut sizes on the EDF Pelton wheel. In use, it amplifies a small torque input into a large and uniform torque output, so that all jackbolts can be tightened simultaneously to an accurate and even preload.
"Unlike the single tightening of the Superbolt jackbolts, where we had about 1,000 strokes on all the nuts, here we have a simultaneous tightening which guarantees a homogeneous preload and generates a considerable time saving," says Bette.
The Pelton wheel at La Coche is secured by eighteen large tensioners, so previously there were more than 250 individual jackbolts to tension by hand.
Albin Paluello, Senior Maintenance Technician at EDF, reflects happily on the annual maintenance procedure since the addition of the Superbolt tool:
"It's a very good experience. If we compare before and after using the Superbolt Tool, we really see that the times are greatly reduced, the tooling makes it easy."
"By tightening everything at the same time, we can easily reduce the maintenance hours by two thirds," adds Bette. "We achieved what we set out to do, develop a tooling that allows our employees to work more ergonomically under the Pelton wheel, and to gain in operation time," concludes Enault.
Read more about the Red Dot Design Award winning Superbolt Tool