New innovations to solve difficult shaft coupling bolting problems
The white paper "New innovations to solve difficult shaft coupling bolting problems" is written by Stephen J. Bussalacchi, Product Manager of Superbolt Division, Nord-Lock Group.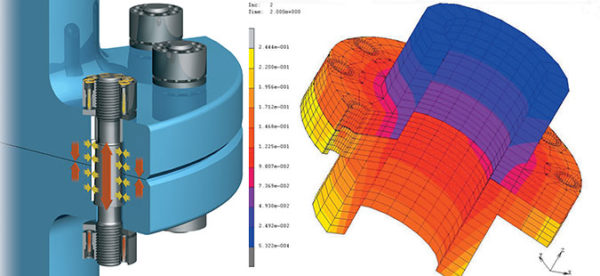 Abstract:
Demanding bolting applications in the hydro industry, such as shaft couplings, have typically required the use of fitted or interference fit bolts for proper torque transfer. However, these bolts require large and expensive tools for tightening, precision machining and extreme tolerances/surface finishes. These extreme machining requirements also apply to the mating coupling bores. Assembly may require further mechanical adjustments and disassembly is often time consuming and cumbersome. Additional concerns with these methods include worker safety, stuck bolting, and failures as a result of fatigue. This paper will examine a possible means to overcome these bolting challenges and achieve a bolted connection that is pre-loaded safely, cost effectively, and with as little downtime as possible. One such system is a radial fit 'expansion bolt' that utilizes split expanding sleeves and low input torque multi-jackbolt tensioners to achieve a true radial pre-load into the coupling bores as well as high axial clamping of the split line. Shaft coupling flanges are a critical component of hydro turbines all over the world. Utilizing the latest procedures and tools to achieve a secure bolted joint is essential to ensure many years of safe operations.
To receive the full white paper, please submit the form below. This white paper is currently only available in English.
► Request for paper: "New innovations to solve difficult shaft coupling bolting problems"