Reliability Is The Key To Running A Successful Railway
Railways are made up of complex mechanical and electrical systems with thousands of moving parts. Rolling stock is the most maintenance intensive part of the railway system and is the most vulnerable when not maintained regularly. Reliability is the key to successful railway operations and maintenance should be the number one priority.
Due to the nature of the rail industry, pivot pins are subjected to heavy vibration. There are many moving mechanical parts situated between the bogie and the under frame, and these are exposed to the full traction and breaking force when the train accelerates and brakes.
Good railway management will keep track of its performance and failures. By using Expander System pivot pins, you will ensure pivot lug wear problems are eliminated before they spread.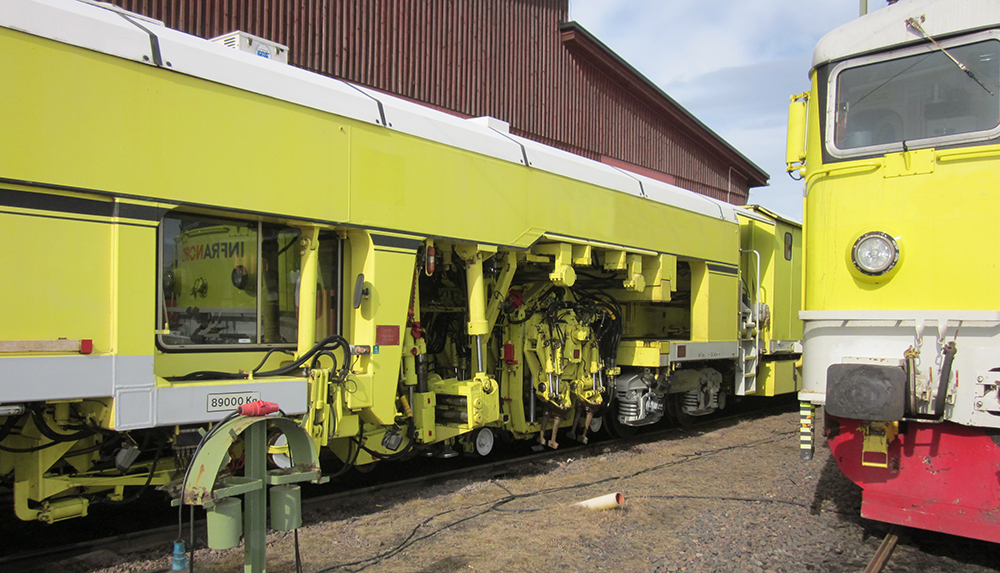 Expander System is the permanent solution to lug wear for moving mechanical parts and rod ends
Expander System will prevent any further wear to the lugs. The pivot pins are specifically adapted to industry specific needs, including materials, hardening treatments, surface coatings and tolerances. Our products are always produced using the highest quality materials and we perform rigorous testing to ensure they meet your expectations for fast installation and removal.
Benefits of using Expander System for rolling stock
Increased safety against breakage
Increase life expectancy of bushings, bearings and seals
Machine parts that are cheaper and easier to use
Quick and easy to install and remove
Spare parts can be supplied regardless of the age of the equipment
Access all your pivot pin designs, place and track orders on Expander System Online
How the Expander System works
A: Upon tightening the fasteners, the washer presses the slotted expansion sleeve up the tapered ends of the pin.
B: The sleeves expand, conform to the lugs and locks the system in place.
C: Once retorqued, the system will lock from both sides and significantly increase stability.
D: The tapered axle makes it easy to remove and reinstall compared to traditional straight pins.
Winner of the Swedish Innovation Development Award
The Expander System is a recipient of the Swedish Innovation Development Award, in memory of Alfred Nobel.