Opportunities in the CIS mining industry
Higher commodity prices, lower inflation and an ongoing recovery in the still-shaky Russian economy are fuelling a similar recovery in other CIS countries, in the process opening new opportunities for companies that supply products and services for the mining industry and also for industries such as oil and gas.
Since the collapse of the Soviet Union in 1991, the mining industry in what was dubbed the CIS countries (see fact box for list) has picked up speed. Countries such as Russia, Kazakhstan and Uzbekistan are rich in natural resources, which means that the mining industry is an important source of income for the region.
In Russia, a number of national companies are mining coal, nickel, gold, silver, zinc, iron and diamonds. Uzbekistan has large deposits of uranium as well as gold and silver. Kyrgyzstan has as well, but there the mining industry is less developed. Kazakhstan has privatized the two biggest deposits of copper and zinc, but silver and other bullions are available.
Modernizing the mining industry
In recent years many of the mines in the CIS countries have been modernized using suppliers from outside the region; what is available from domestic suppliers is often outdated, resulting in low productivity. The modernization effort has been made possible in part through re-invested profits from the burgeoning oil and gas industry.
The focus throughout the region has been to switch to equipment from Western Europe and the US as well as to new and innovative processes for extracting commodities, increasing productivity and reducing downtime. Aftermarket support is also an important factor, due to huge investments in equipment.
Right now, the economic upswing in the CIS countries is driven chiefly by growth in Russia, which accounts for more than 80 percent of the region's nominal GDP. The development is fuelled by increasing private consumption and a rally in oil price, which allowed the Russian Ministry of Finance to revise the 2018 budget in May, projecting a budget surplus for the first time since 2011.
CIS economies are picking up speed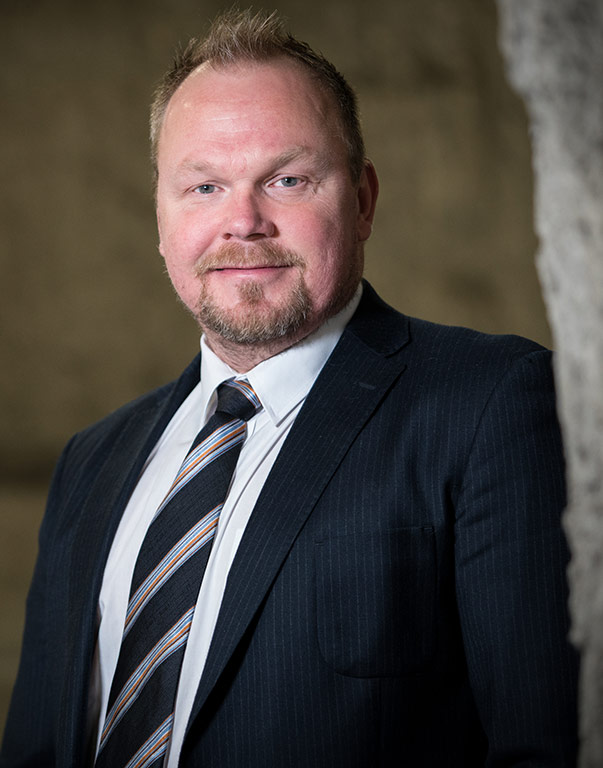 Someone with a first-hand view of development in the region is Milton Dannberg, consultant at NEVAB Mining Solutions. He has more than 20 years of experience in Eastern Europe and Central Asia, representing large companies such as Volvo Trucks and Sandvik, and has been based in the CIS region for more than 15 years. His main focus is on the region's major industries in mining, oil and gas and construction.
"I can see that the economy is speeding up with some huge investment projects taking place," Dannberg says. "It is not only related to the mining industry, but also to oil and gas, and these are the big focus areas in the CIS countries, even though there are other [focuses] such as agriculture and pulp and paper."
Dannberg's extensive experience in the CIS region enables him to identify the current trends within the mining industry – productivity, safety and sustainability.
"It is important that the equipment in the mines can offer high productivity, and one way to achieve this is through digitalization where you link the hardware to the software," says Dannberg. "The aim is to make the production flow as lean as possible and eliminate any unplanned stops. You can see this in all kinds of equipment, such as crushers, screeners, drill rigs, loaders and conveyor systems – all the capital-intensive big machinery. In an industry that is moving rapidly towards automation and digitalization there is hardly any room for mechanical failures."
Strong focus on improved safety
Because mining is a hazardous industry, there is also a strong focus in the CIS countries to improve safety and working conditions in order to avoid accidents. Mines are willing to pay more for equipment, machinery and technical solutions where unplanned production stops can be avoided.
"This is a window of opportunity for Swedish companies, which have long experience in the mining industry"
"This is a window of opportunity for Swedish companies, which have long experience in the mining industry, to supply innovative products, equipment and solutions for safety improvements," says Dannberg. "It will be even more important to select high-quality products on machinery and equipment to eliminate any production or machinery stops."
Sustainability is a top-of-mind issue worldwide, but it is also a priority in the CIS countries. One way to reduce the environmental impact of the mining industry is to increase energy efficiency. Obviously, this will also reduce costs for mine operators.
"I'm involved in a project where we develop underground ventilation for mines," says Dannberg. "This is usually a system that is very much automated, where you have more than an on and off button. It uses sensors and wireless systems that enable machinery and equipment to cooperate fully integrated. So, for example, if you want to make energy savings you should not run the ventilation fully when no one is down in the mine. This should be automated so when you have diesel trucks going down in the mine, for example, the ventilation will start to speed up, and when the trucks leave the mine, [it slows down]; there is no reason then to have full ventilation."
Although there are lots of opportunities in the region, there are also challenges. Dannberg has some advice for companies that decide on expanding into the CIS countries.
"The CIS region is challenging but also has a fantastic potential"
"First of all, you need to have patience," he says. "I would also stress the need for strict rules regarding issues such as fair play and code of conduct; it's better to set up these rules in the very beginning to avoid misunderstandings and avoid involvement in corruption or discrimination. The CIS region is challenging but also has a fantastic potential, so not taking part in it would be what I consider a big mistake."

ABOUT CIS COUNTRIES:
The Commonwealth of Independent States (CIS) is a political and economic intergovernmental organization of nine member states and one associate member, all of which are former Soviet Republics located in Eurasia. It was established after the collapse of the Soviet Union in 1991. The member states are Azerbaijan, Belarus, Kazakhstan, Kyrgyzstan, Armenia, Moldova, Russia, Tajikistan and Uzbekistan. Turkmenistan is an associated state. Ukraine was a participating non-member state until May 2018. The population is estimated at 282 million people (2017), and the total GDP at 5.4 trillion US dollars (2016). The CIS has few supranational powers but aims to be more than a purely symbolic organization, nominally possessing coordinating powers in the areas of trade, finance, lawmaking and security.