Nord-Lock Group and Mitt Liv enter a long-term partnership for a diverse labor market
Nord-Lock Group, a global leader in secure bolting solutions, has started a collaboration with Mitt Liv in Malmö to contribute to a more inclusive labor market. The partnership is a strategic step for Nord-Lock Group to ensure that knowledge about gender equality, diversity and inclusion is anchored at all levels of the organization.
As part of the collaboration, all employees at Nord-Lock Group's headquarters in Malmö are given the opportunity to participate as a mentor in the mentor program "Mitt Livs Chans". Through the program they will support people with a foreign background and post-secondary education to enter the Swedish labor market and find a job within their field.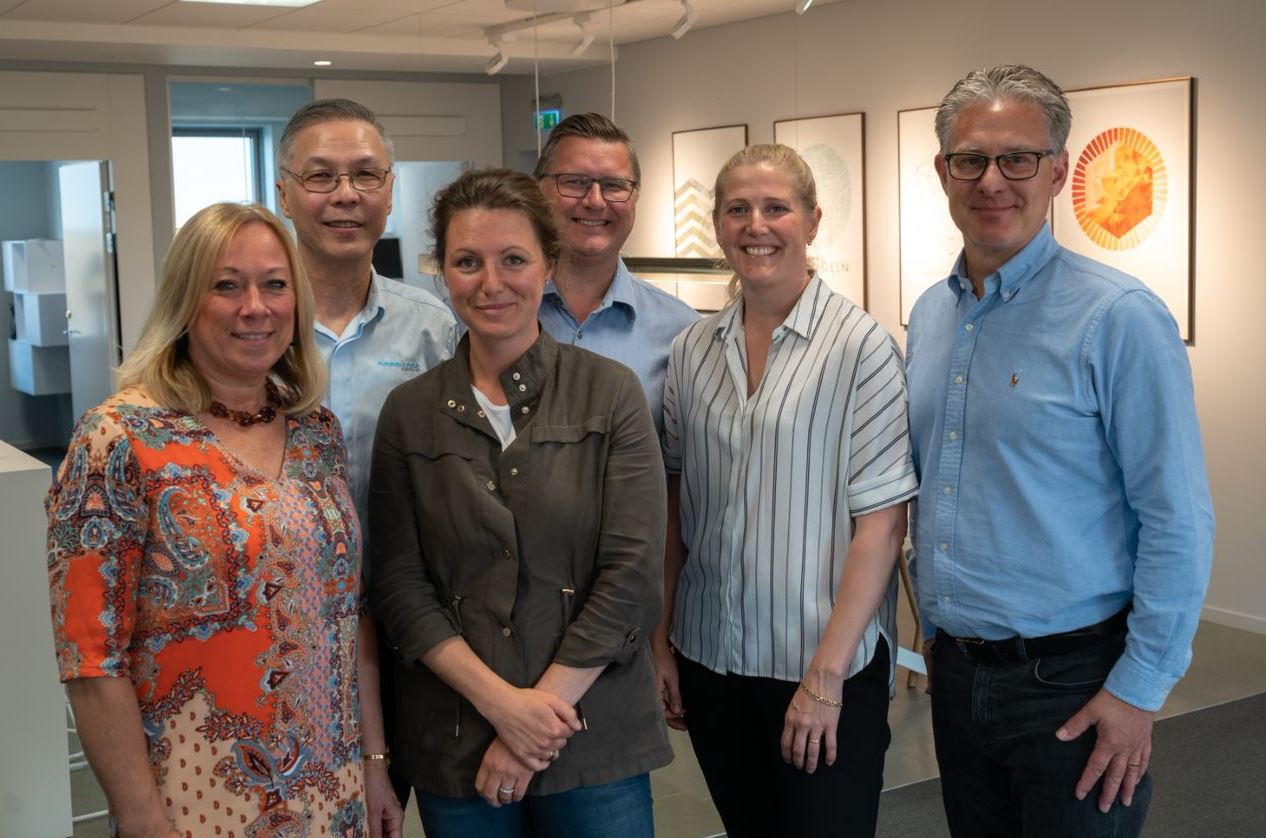 First round of mentors from Nord-Lock Group are Anette Green, Harlen Seow, Hanna Hultman, Håkan Mohlin and Carin Lagerstedt. Here with Bo Nilsson from Mitt Liv.
"We have many different cultures represented in the office in Malmö today and see great business value and competitive edge in it. To actively support foreign academics to enter the labor market even outside our office is a natural step in increasing our contribution while also networking in the field of social sustainability", says Fredrik Meuller, CEO at Nord-Lock Group.
Nord-Lock Group is actively working to increase activities and engagement internally around sustainability in general. In addition to the mentorship program, the partnership with Mitt Liv includes several activities that will develop the organization in the long-term regarding social sustainability to increase the ability to act inclusively; such as strategic guidance, lectures, workshops and networking opportunities.
"We see that our activities within the partnership will increase awareness of prejudices and norms and increase knowledge about other cultures. This is the beginning of a journey where clear goals, continuous follow-up and a broad commitment from management and all employees are central", says Fredrik Meuller.
"We are incredibly pleased to add Nord-Lock Group to our partner network in the Skåne region. It shows that they have a high ambition to take a social responsibility and see the business advantage in cooperating around diversity issues. We look forward to supporting Nord-Lock Group's sustainability work and are welcoming their employees in the mentor program this fall", says Bo Nilsson, Operations Manager at Mitt Liv.
About Nord-Lock Group
Nord-Lock Group is a world leader in secure bolting solutions. For over 35 years, the Group has provided innovative solutions and expertise to customers in all major industries, contributing to the reliability and effectiveness of their bolted connections. The portfolio incorporates Nord-Lock wedge-locking technology, Superbolt mechanical tensioners, Boltight hydraulic tensioners and Expander System pivot pins. With offices in 25 countries and with over 90 per cent of sales exported, we offer local expertise and work closely with customers where the consequences of bolt failure would be significant. Our mission is to safeguard human lives and customer investments.​ The Nord-Lock Group is owned by Swedish investment group Latour and have 600 employees.
About Mitt Liv AB (svb)
Mitt Liv is a social company that works for an inclusive society and a labor market that values ​​diversity. Through our mentor program Mitt Livs Chans we support people with foreign background and post-secondary education to enter the Swedish labor market and find a job within their field of competence. With unique education programs we also educate companies and organizations to increase their knowledge and ability to work with diversity, inclusion and social sustainability. For more information, visit www.mittliv.com.

Press contact, Mitt Liv AB
Cecilia Öhrner, Head of Communications
cecilia.ohrner@mittliv.com
070-299 40 22
Press contact, Nord-Lock Group
Cecilia Böhm, Communications Director
cecilia.bohm@nord-lock.com
070-852 59 51