Focus on Dropped Objects Preventions
Allen Smith travels the world to deliver comprehensive familiarization and coaching on behalf of DROPS, a global working group that offers dropped objects prevention strategies across the industrial sector. This includes Train the Trainer sessions, classroom-based awareness sessions and practical training. He found time in his busy schedule en route from New York, USA, to Muscat, Oman, to talk to Bolted about the latest safety trends in the oil and gas industry and beyond.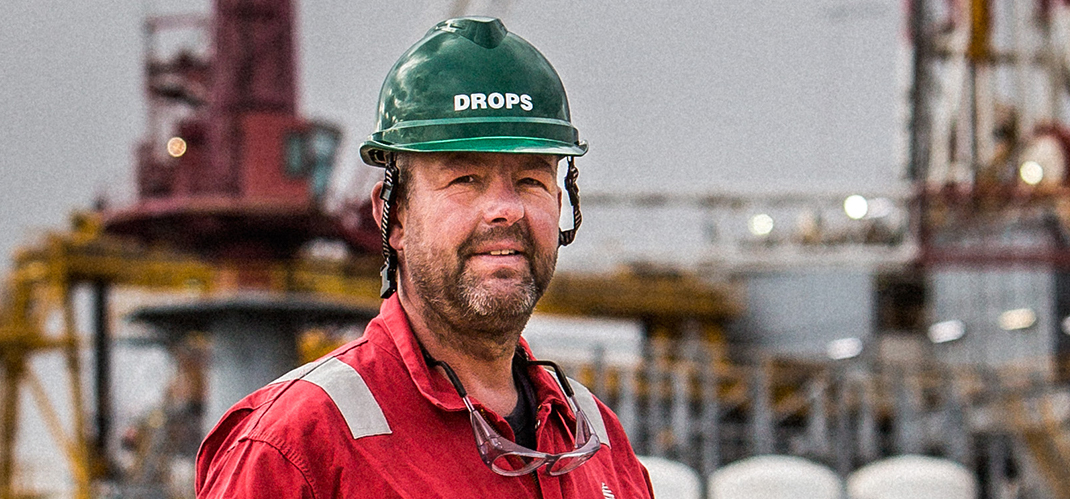 What level of safety awareness do you see on your travels?
There has long been significant awareness of the potential and consequences of dropped objects within the drilling and well services sector. It's a fundamental consideration of working and using equipment at height, and everyone is aware of the issue regardless of their role. The concerted effort over the last 20 years through DROPS has established a consensus on prevention and mitigation best practices. This has created a recognized resource that others may freely exploit and benefit from.
How are industries collaborating on safety?
Through DROPS, a broad cross-section of the energy industry has collaborated to explore and develop tools and techniques designed to reduce or eliminate dropped objects.
These cover a variety of applications, from awareness and risk assessment, task planning and control, equipment design and manufacture, inspection and inventory management, transportation and logistics, and much more. All DROPS guidance materials reflect a commitment to share and learn.
From a bolting perspective, DROPS has encouraged a broader appreciation and understanding of the principles of fastenings that has benefited equipment design and informed worksite inspections.
How important is qualification and certification in the industry?
Qualification and certification are very important in an industry where integrity is critical to ensuring safety and efficiency. It assures the selection of approved and appropriate products which benefit the whole life cycle. Certification affords clarity and certainty on materials, the testing process, and the accuracy of safety data.
What's next for DROPS?
There is an opportunity to develop common industry standards that demand greater consideration to dropped object prevention, particularly in how fastenings are selected and managed.
To enable this, DROPS will continue to promote a collaborative environment where product manufacturers, equipment specialists and technical authorities can explore various technologies and techniques in open, transparent working groups.
Name: Allen Smith
Title: Principal DROPS trainer, Silverdot Limited
Age: 53
Professional Background: Director of Silverdot Ltd, based in Banchory, Scotland. Silverdot administers and facilitates DROPS globally on behalf of the DROPS Steering Committee.
Like this article and want more?
Get engineering and bolting insights delivered straight to your inbox. Subscribe to our insights newsletter now!
Subscribe to our free magazine
Stay up-to-date with the latest news, insights and knowledge in the bolting industry by subscribing to Bolted magazine!
Subscribe Bolted magazine