How Effective Is Serrated Washer?
The serrated washer is a type of friction-based bolt locking method.
Serrated lock washers increase the friction between the bolt head/nut and the mating surface. They do this by gripping into the mating surfaces. Serrated lock washers are installed between the bolt head/nut and the mating surface. The bolted joint is then tightened in the same way as an unsecured bolt. If the bolted joint experiences a loss of tension, the washer is no longer effective and must be replaced.
Single part serrated washers can damage painted/coated surfaces because they have a tendency to rotate with the fastener. This risks damaging the surface, cracking the paint/coating and causing corrosion.
This principle works best on softer materials, as it is easier for the serrations to dig into them.
Serrated Washers vs Wedge-Locking Washers
How do serrated washers compare to wedge-locking washers? Find out in the video below.
Which bolt locking product should I use?
Get your free eBook on the topic of bolt loosening and see how different bolt locking products perform.
What you will find in the eBook: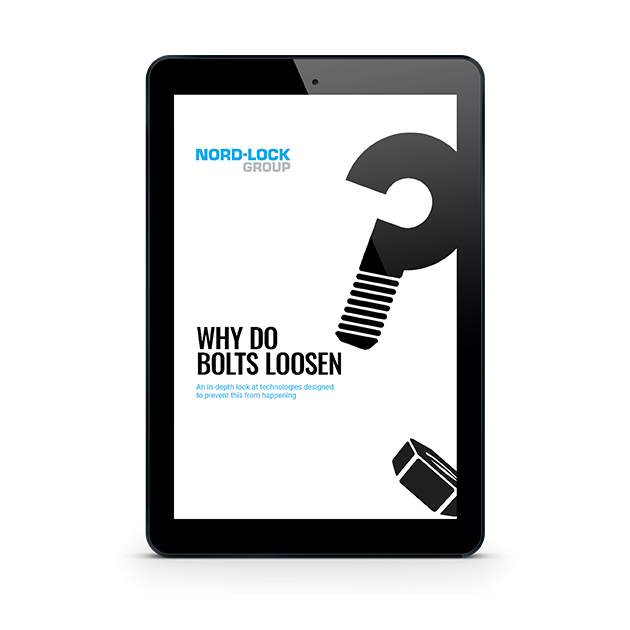 Pros and cons of the different bolt locking methods
Evaluation of different products
A print-friendly Guidance for Selection, to help you decide which product to use in your applications