Boltplus Bolt Load Calculation
Find the right hydraulic bolt tensioner for your need
Boltplus Bolt Load Calculation App will assist you in selecting the right hydraulic bolt tensioning tool for your standard flange application, or enquire for specialized tooling.
Try Boltplus Bolt Load Calculation App now
Boltplus Bolt Load Calculation is a free app and what makes it different from similar apps on the market is the speed, ease of use and ability to save all the calculations against a project. But also the possibility to make a request for a special tensioner or enquire about your selections directly in the app.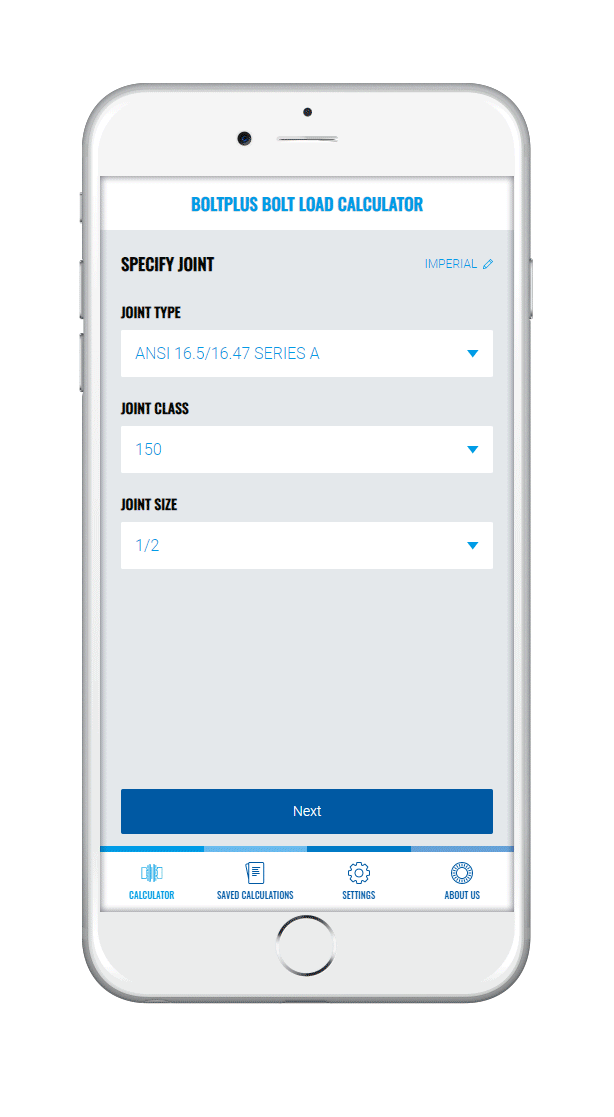 Advantages:
Easily save multiple calculations in the app.
Send inquiries regarding the tools directly from the app.
Complete a custom tool request including uploading photos, drawings and CAD files.
Find the application on your app store.

How to use the Boltplus Bolt Load Calculation App?