Fastener Dimension Guide
Sizes for nuts and bolts, thread pitch and more!
The Fastener Dimension Guide is a web application that allows you to find bolt dimensions directly from your mobile device. Simply enter the bolt size and length and you will be presented with dimensions that conform to ISO standards.
Try Fastener Dimension Guide now
The Fastener Dimension Guide allows you to select between the following ISO standards: ISO4014 (DIN 931), ISO4017 (DIN 933), ISO4032 (DIN 970) and ISO4762 (DIN 912). If you are working with steel construction fasteners you can select either EN 14399-3 for HR fasteners or EN 14399-4 for HV fasteners.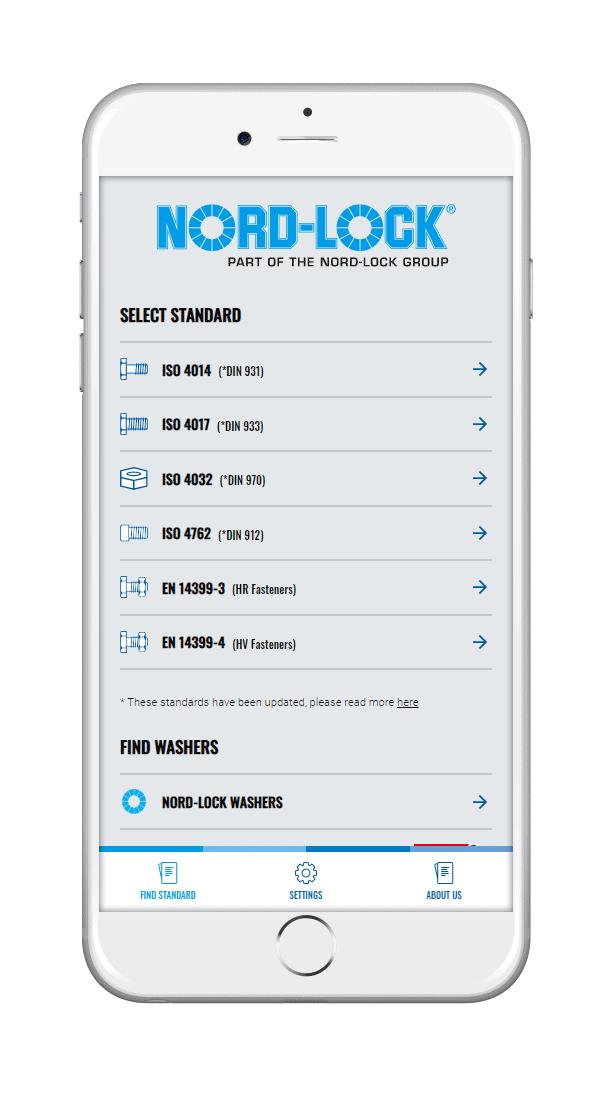 Advantages:
Easily gather fastener data when you need it
The app is available on computer and all mobile devices
No need to carry around ISO table or bolt size chart with you
The Fastener Dimension Guide was created by Nord-Lock Group in cooperation with the Swedish Standards Institute (SSI).
How does it work?
Select the standard
Select the bolt size
Select screw length
Press See result
Find the application on your app store.

The Importance of Thread Standards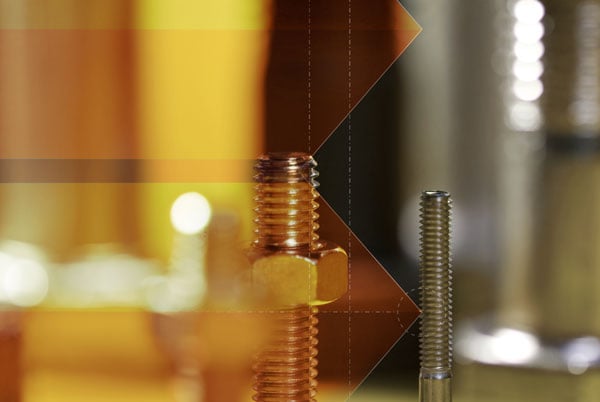 A screw thread converts rotary motion into linear motion to generate preload to holds parts together, preventing opening or sliding of the clamped parts. ISO (along with UTS) is one of the main thread standards used in mechanical engineering. Conforming to the correct standard is important as it allows for easy replacements and lowers costs for large series production.
The most frequently used thread form for fastening is the 60-degree thread form found in the metric ISO thread (ISO4014, ISO4017, ISO4032, ISO4762 and more) and the UTS thread series (UNC, UNF, UNEF). When selecting a thread, it is important to consider its function, including loading capacity over lifetime. Handling, including logistics, assembly and used knowledge is also something to keep in mind.
Find out more about thread standards in the article: Standards: The search for a red thread