Expander System saves a day of work
Gamleby Forest is a logging company with a number of harvesters in their fleet. The machines generally operate year round and eliminating expensive downtime is always a priority at Gamleby.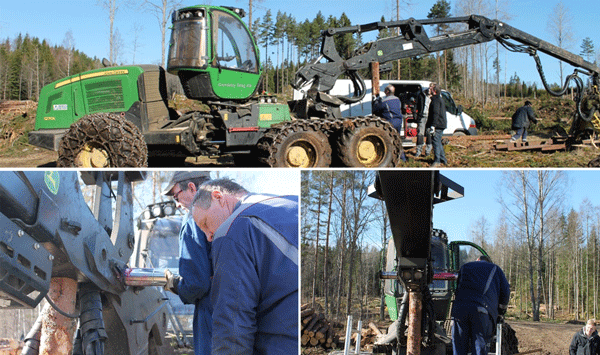 Upon inspection of one of the harvesters, the machine operator discovered a wear in the lugs between the boom and pillars. The owner of the company, who often does repairs himself, had some experience with the Expander System in the past. He immediately decided to replace the original pin in the harvester with the Expander solution.
The whole replacement process took merely two hours. The Expander solution was installed directly into the worn lugs. The double-sided locking on the Expander pivot pin provided increased stability, security and minimized wear in the joint.