Your result

| | |
| --- | --- |
| Capacite de blocage | 2,5 |
| Reutilisable | 1 |
| Securite opertateur | 4 |
| Cout d'acquisition | Moyen |
| Cout global | Moyen |
SCALE: 0 = Ne s'applique pas 1 = Inadapte 5 = Adapte


How did we calculate?
Are nylon insert lock nuts effective
against bolt loosening?
Les écrous de blocage fonctionnent en ajoutant de la friction au filetage du boulon. Il existe différents types d'écrous de blocage, ceux qui utilisent du métal pour créer une friction, comme l'écrou tout métal, et ceux qui incorporent un polymère dans la conception, comme les écrous à insert nylon. Les écrous de blocage suivent la même procédure d'installation que des écrous normaux. L'écrou à insert nylon est doté d'une rondelle ou d'un patch interne en nylon.
L'ajout d'un composant non métallique signifie que l'écrou à insert nylon est plus sensible à la température et aux produits chimiques. Cela nécessite aussi l'utilisation d'un outil pour l'installation, cependant la vitesse de rotation doit être inférieure à 150 tr/min afin d'éviter une surchauffe de l'insert en nylon.
Read the full version in the eBook "Why do bolts loosen?"
(A comparison between common bolt securing options)
Scroll down to access the ebook.
Which bolt locking product should I use?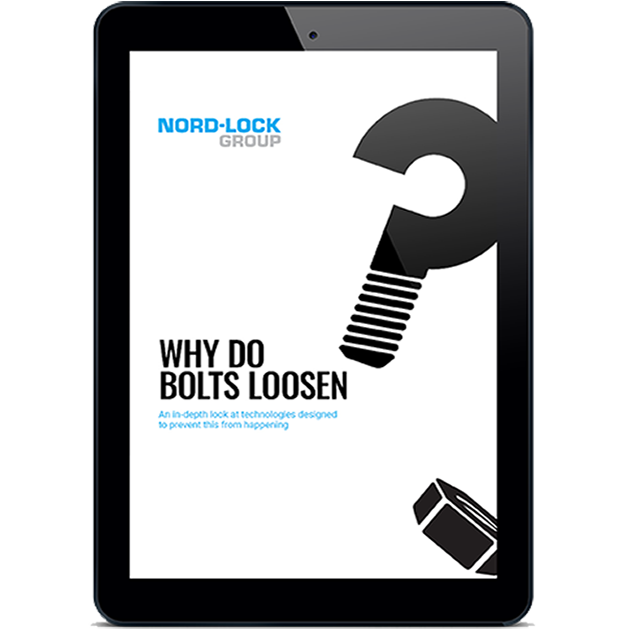 Pros & Cons of different bolt locking methods
A Guidance for Selection, to help you decide which product to use in your applications
ARE YOU AWARE OF THE LIMITATIONS OF EXTREME TEMPERATURES?
Talk about bolting challenges with us!
Do you need guidance choosing the best bolt securing solution for your application? Let our bolting experts guide you.
Try the Original Wedge-Locking Washer