Your result

| | |
| --- | --- |
| Capacite de blocage | 2 |
| Reutilisable | 4 |
| Securite opertateur | 4 |
| Cout d'acquisition | Moyen |
| Cout global | Moyen |
SCALE: 0 = Ne s'applique pas 1 = Inadapte 5 = Adapte


How did we calculate?
Are double nuts effective
against bolt loosening?
Le double écrou, également connu sous le nom de contre-écrou, est une méthode de blocage par friction qui utilise 2 écrous séparés.
Des précautions doivent être prises lors du serrage du deuxième écrou car un serrage excessif peut entrainer un arrachement des filets ou une rupture en traction du boulon. Bien que les écrous utilisés pour cette méthode nécessitent peu d'investissement, le processus d'installation lui-est consommateur de temps et repose sur les compétences de l'opérateur. C'est également une méthode de sécurisation peu fiable au regard des vibrations, ce qui signifie qu'elle doit être inspectée et entretenue souvent - ce qui augmente les coûts à long terme. Elle est particulièrement inefficace lorsqu'une lubrification de l'assemblage boulonné est requise.
Scroll down to access the eBook "Why do bolts loosen?"
(A comparison between common bolt securing options)

Which bolt locking product should I use?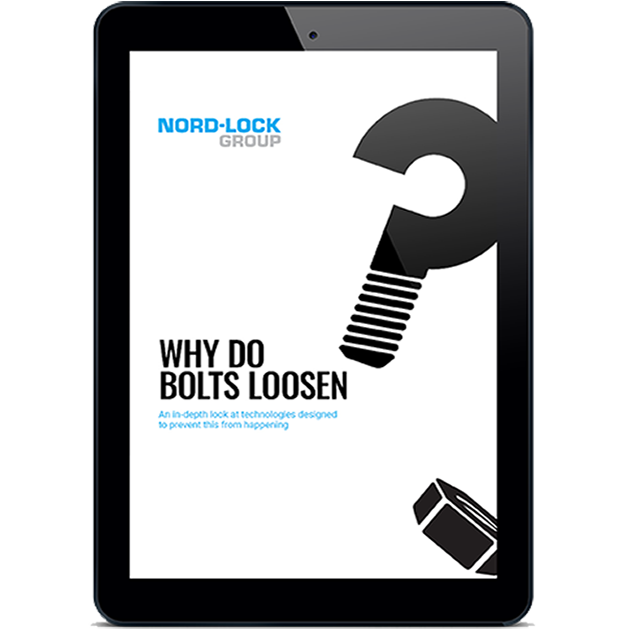 Pros & Cons of different bolt locking methods
A Guidance for Selection, to help you decide which product to use in your applications
WHICH OF THE MANY DOUBLE NUT ASSEMBLY METHODS DO YOU USE?
Talk about bolting challenges with us!
Do you need guidance choosing the best bolt securing solution for your application? Let our bolting experts guide you.
Try the Original Wedge-Locking Washer