A formula for success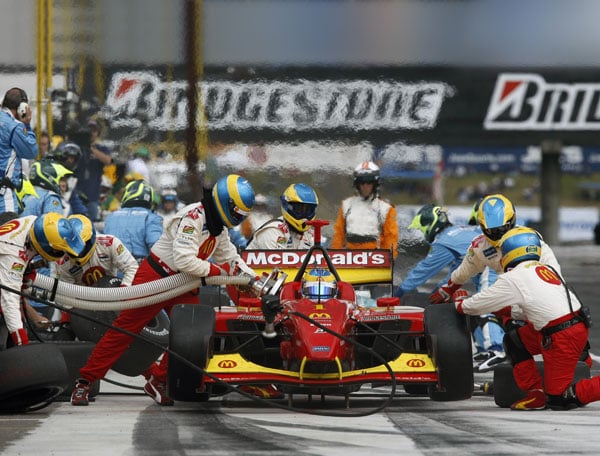 A motor race can be won or lost in the pits. That handful of seconds when the tyres are changed and the fuel topped up are often the difference between spraying champagne from the podium and limping back to the pits in defeat. A key piece of equipment in any pit stop is the pneumatic impact wrench, or wheel gun, which is relied on to loosen the large nut holding on each wheel and then screw on a new wheel – all in the blink of an eye. Dino Paoli S.r.l, based in Reggio Emilia in northern Italy, has been supplying Formula 1 teams with impact wrenches since 1975 and is today a supplier to teams in a long list of racing series around the world.
The Indy Racing League (IRL) in the US is perhaps the most demanding series for Paoli's impact wrenches; after each pit stop the tool is hurled out of the way and into a wall as the pit crew scrambles to get its car out again. Each Paoli tool is fitted with two pairs of Nord-Lock washers to ensure smooth and reliable operation in this high-vibration environment where speed, precision and safety are paramount.
Customer: Dino Paoli S.r.l
Product: Wheel gun
Free speed: 8,600 RPM
Max torque: 2,800 Nm
Nut removed: <1 sec.