A giant that treads softly
It is the biggest and heaviest machine in the field – yet it compacts the soil less than a farmer's boots. A combine harvester fitted with the Soucy Track system reduces the pressure per centimetre exerted on the ground by a factor of four compared with a vehicle with conventional tyres. At the same time, the tracks provide 330 percent more traction than conventional tyres.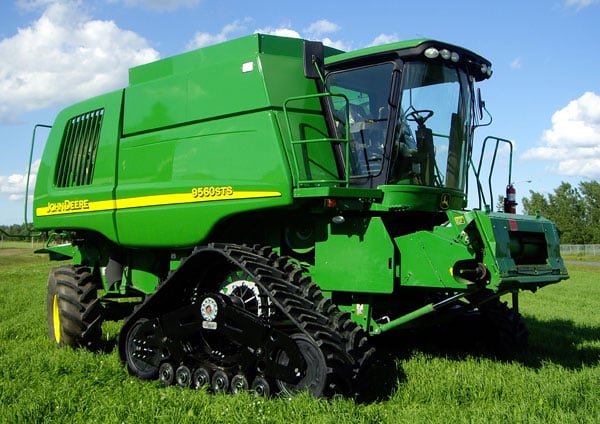 Canada-based Soucy International also manufactures heavy-duty rubber tracks and accessories for all-terrain vehicles, industrial and military vehicles, and the rough terrain they encounter means heavy vibrations.
The chemical adhesives it used for bolt securing in the past often failed, so today Soucy chooses Nord-Lock washers. For its track kits Soucy uses Nord-Lock for bolt securing on all pivot points, on knuckle attachments and sprockets. Each combine kit is fitted with 62 pairs of washers.
Customer: Soucy International Inc.
Model: Soucy Track ST-1000
Length: 3.3 m
Height: 1.7 m
Top speed: 25 km/h
Carrying capacity: 27,500 kg
Weight: 5,000 kg