You're gonna dig this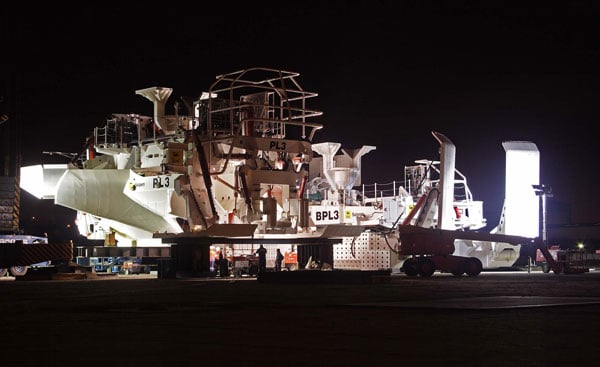 A kilometer below the churning waves, IHC Engineering Business's massive pipeline plough gouges through the seabed with a tow force of up to 4,000 kN. It excavates a stable 2.5 m-deep trench, moving a staggering 60–65 m3 of soil a minute. Variations in the seabed and rock in the soil create vibrations and shock loads that the plough must withstand as it works.
It is part of a complex and precisely choreographed process for protecting, stabilising and insulating oil and gas pipes under the sea; a 'rigid' concrete-clad pipe is laid directly onto the seabed by a pipelay vessel, to be then buried by the pipeline plough which digs the trench beneath the pipe as it is pulled along the pipe route on the seabed. A backfill plough then scoops back the excavated soil to cover the pipe.
IHC Engineering Business, which is based in Northumberland in the UK, turned to Nord-Lock in 2008 after seeing a demonstration of the bolt securing system's performance compared with the more conventional methods it was using on its ploughs. Today more than a thousand pairs of Nord-Lock washers are used throughout the ploughs for applications where clamp load must be maintained in the bolted joints.
Customer: IHC Engineering Business
Weight: 210 tonnes
Height: 11.5 m (stowed)
Model: Pipeline Plough 3 (PL3)
Length: 22 m
Operating speed: 500 m/hour