China: Opportunities on the coal market
The domestic coal market continues its downward trend since China implemented integration of coal resources in 2008. With coal mining output decreasing, coal mining enterprises are buying less mining equipment, forcing machine manufacturers to restructure and look for new opportunities in the industry. Xi'an Coal Mining Machinery Co. Ltd is an outstanding player in the pursuit of innovation and development.
Smart, customised, automatic, safe and reliable – these are the qualities that Xi'an Coal Mining Machinery aims to have embodied in its products. A coal shearer is a machine that operates in a harsh environment and frequently faces problems in terms of a poor clamping force of main joint parts and joint loosening easily under the impact load, which affects productivity and threatens the safety of the operators. At present, the company is preparing for the launch of its self-developed Shear MG1660, which allows automated production with unmanned operation. The MG1660 uses Nord-Lock washers and Superbolt tensioners on its joint parts to help improve the machine's seal, anti-collision and vibration performance.
Moreover, Xi'an Coal Mining Machinery has established a Roadheader Machine Unit, reaching out to new markets. The company has approved Nord-Lock washers and Superbolt tensioners as specialised components for its shearers and roadheaders.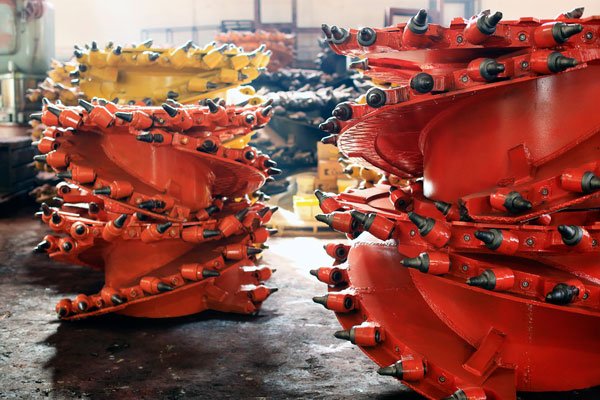 FACTS: Xi'an Coal Mining Machinery Co. Ltd
Established: 1951.
Employees: 1,500.
Capacity: 130 shearers and 40 roadheaders.
Applications: Shearer MG1660.
Mining height: 4 metres.
Power: 1,660 kw.