Washers safeguard transport safety
To avoid accidents that would put people and the environment in harms way, it is crucial that the transport of liquids is managed safely and efficiently.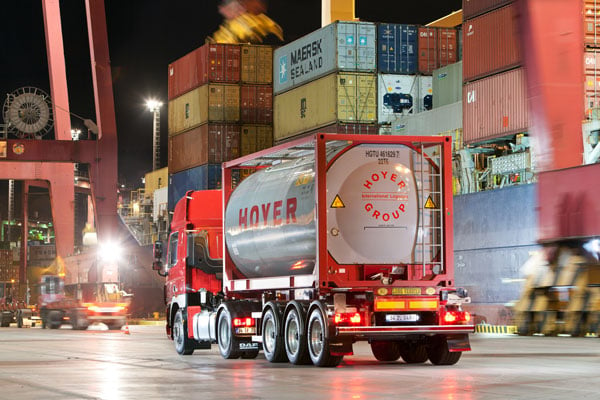 Started in Hamburg more than 70 years ago, the Hoyer Group has vast experience in handling chemical products, foodstuffs, gas and mineral oil. Today this global market leader in moving liquids by road, rail and sea operates over 30,000 tank containers and over 2,000 tank trailers worldwide. On the recommendation of a customer, the ­Hoyer Group has started to employ Nord-Lock stainless steel washers on their tank containers used on the European continent.
Frits Bakker works at the Engineering department at Hoyer Nederland BV in Rotterdam. "We faced a problem with valves on gas containers," he explains. "A customer advised us to try Nord-Lock washers. Using these washers and a different seal material solved the problem. After this, we started to fit them on the bottom valves of our tank containers."
The Hoyer Group will be using the Nord-Lock stainless steel standard washer, as well as the X-series version. They have a standard guideline to fit them on particular parts during maintenance. According to Bakker, the Nord-Lock washers help the Hoyer Group to avoid critical situations. He says that, "Obviously on tank containers it is vital that leakages don't occur. In this respect, the washers are very reliable."
Customer: The Hoyer Group
Product used: Nord-Lock stainless steel and X-series washers
Number of tank containers: over 30,000 worldwide
Number of tank trailers worldwide: more than 2,000
Application: Tank containers for liquid transport