SpaceX competition winners chose wedge-locking washers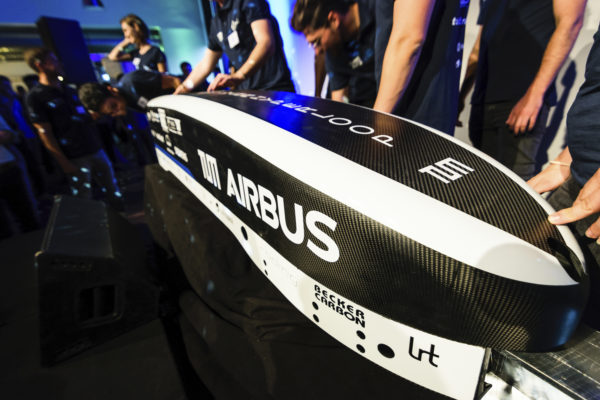 In 2015, Elon Musk, the billionaire behind the futuristic transport technology companies Tesla and SpaceX, launched the Hyperloop Pod Competition. It challenges university students to design the best transport pods for the Hyperloop– Musk's dream where people will travel inside a pod that levitates on its tracks and races at almost supersonic speeds through a giant tunnel network, which connects the major cities of the world.
During the 2017 competition, the WARR Hyperloop team from the Technical University of Munich was the one that finally raised the laser-sintered titanium trophy. During the competition, they broke a world-speed record for hyperloop pod travel, using Nord-Lock wedge-locking washers to secure each bolt of their pod.
The 30-strong WARR Hyperloop team was divided into several sub-teams to manage areas ranging from CAD design and structure to procurement, finance and marketing. Sub-team leader for CAD design and structure, Florian Janke, says he was inspired by Musk's vision for a superfast futuristic transport system, and especially the idea that people could one day travel from Munich to Berlin in just 30 minutes.
He says that, "When Musk launched his 'SpaceX competitions', I just had to be part of it. We did well in all the stages of the Hyperloop Pod Competition. In the last one, which focused on maximum speed, we achieved 324 km/h (210 mph)."
The WARR Hyperloop team's lightweight pod smashed the previous 310 km/h (192 mph) record speed set by California-based Hyperloop One, whose pod reached this speed in a 500-metre tube. "There is obviously lots of acceleration and vibration when testing at such high speeds in a relatively short tube – 1.2 km (0.8 miles)," Janke explains. "It was essential that we had secure bolts, so we used Nord-Lock wedge-locking washers, which held the bolts firmly in place. They were perfect."
The WARR team has registered for the next, third Hyperloop competition, and has already passed the first selection round. While some team members are active in the new, 2018 team, albeit in new roles and positions, most of the them are carrying on with their studies. A few are travelling from trade fair to trade fair showing the 2017 winning pod.
As the team worked very closely with a lot of manufacturers in order to get financial backing and various parts, some team members have since had interviews with these companies, and are now considering working there.