How DIY Engineering Founded a Joyous, Century-old Sport
They say the simple things in life are often the best, which certainly rings true for Spiribol. The development of this humble solution, made of a ball, a mast and a rope, currently brings joy to people across Spain.
The story of the "Spiribol" began in Granada, in the south of Spain, back in the 1920s. Baltasar Fábregas created a rudimentary device for his 11 children to play with. He joined a tennis ball to a pole with a rope, and — just like that — a new sport was invented.
Some five decades later, one of Fábregas' grandchildren, Jesús Candel, better known as "Spiriman", commercialized it. A medical doctor, Candel was concerned about the sedentary lifestyles of young people. He recognized the potential of the Spiribol, especially as a game for disadvantaged youths.
Candel created the Spiribol Foundation, which promotes school-based sports and seeks to support young people with social difficulties.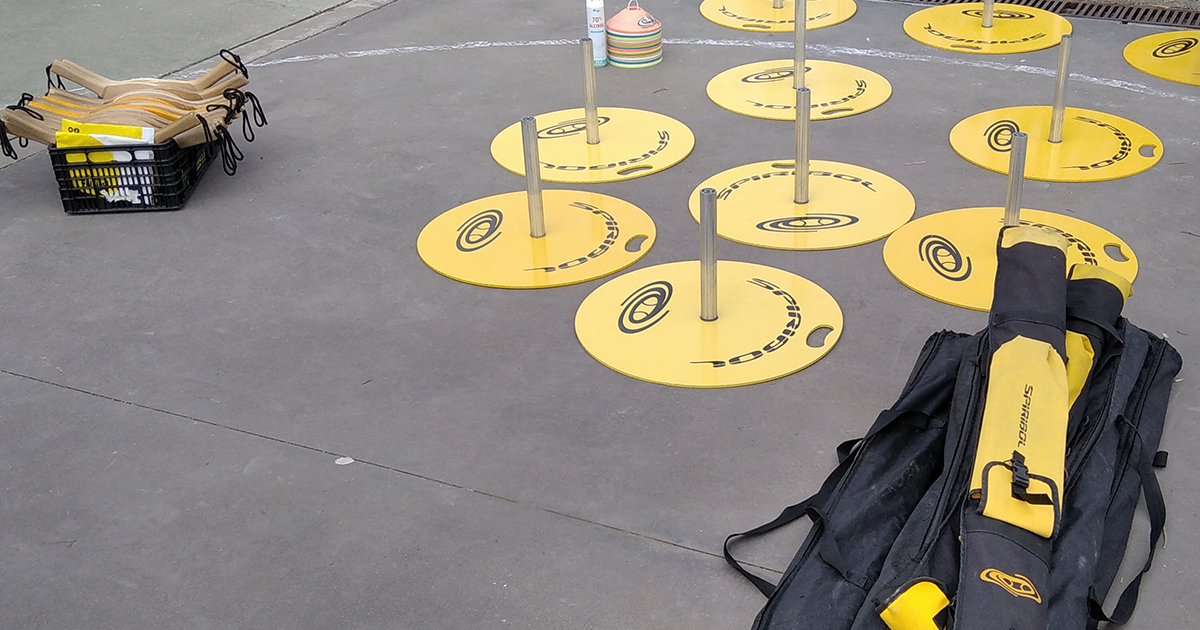 Simple but effective construction
Playing Spiribol involves spinning the ball around the mast. The player who manages to spin the rope all the way so that the ball reaches the yellow mast wins. The base of the Spiribol is joined to the mast mechanism with a pair of Nord-Lock washers positioned between the base and the base-mast connection piece.
"The Nord-Lock washers are an essential part of the current Spiribol model. It's thanks to these components that the mast and base remain stable during the game," explains Chus Hervera, General Coordinator of institutional activities at Spiribol and President of the Spiribol Foundation.
Two worthy objectives
In 2020, Candel was diagnosed with lung cancer. A firm believer in the healing power of physical exercise, he has extended the Spiribol Foundation's work to raise money for Oncology Patient Support Units.
"Spiribol is a solidarity sport with two objectives; to promote physical exercise and make a positive social impact," continues Hervera. "Spiribol can be played anywhere, by people of all ages and fitness levels. As such, the game can bring families closer together and promote social cohesion."
Nord-Locks wedge-locking technology secures the base to give the game stability
Company: Spiribol Foundation
Location: Granada, Spain
The Solution: Spiribol consists of a base, a mast, a rope and a ball. The base is joined to the mast mechanism using a pair of Nord-Lock washers.
Product: NL18sp Wedge-Locking Washers