From a blank paper to a new generation coupling bolt
Steve Brown started his career working with coupling bolts for a company in his hometown outside Manchester in the UK. 30 years later, he has come full circle with the design of a new generation coupling bolt that solves several safety issues.
"How would you do it if you didn't know how it's done now?" That was the mindset when a team of experienced engineers set out to design a new generati on of hydraulic actuated coupling bolts.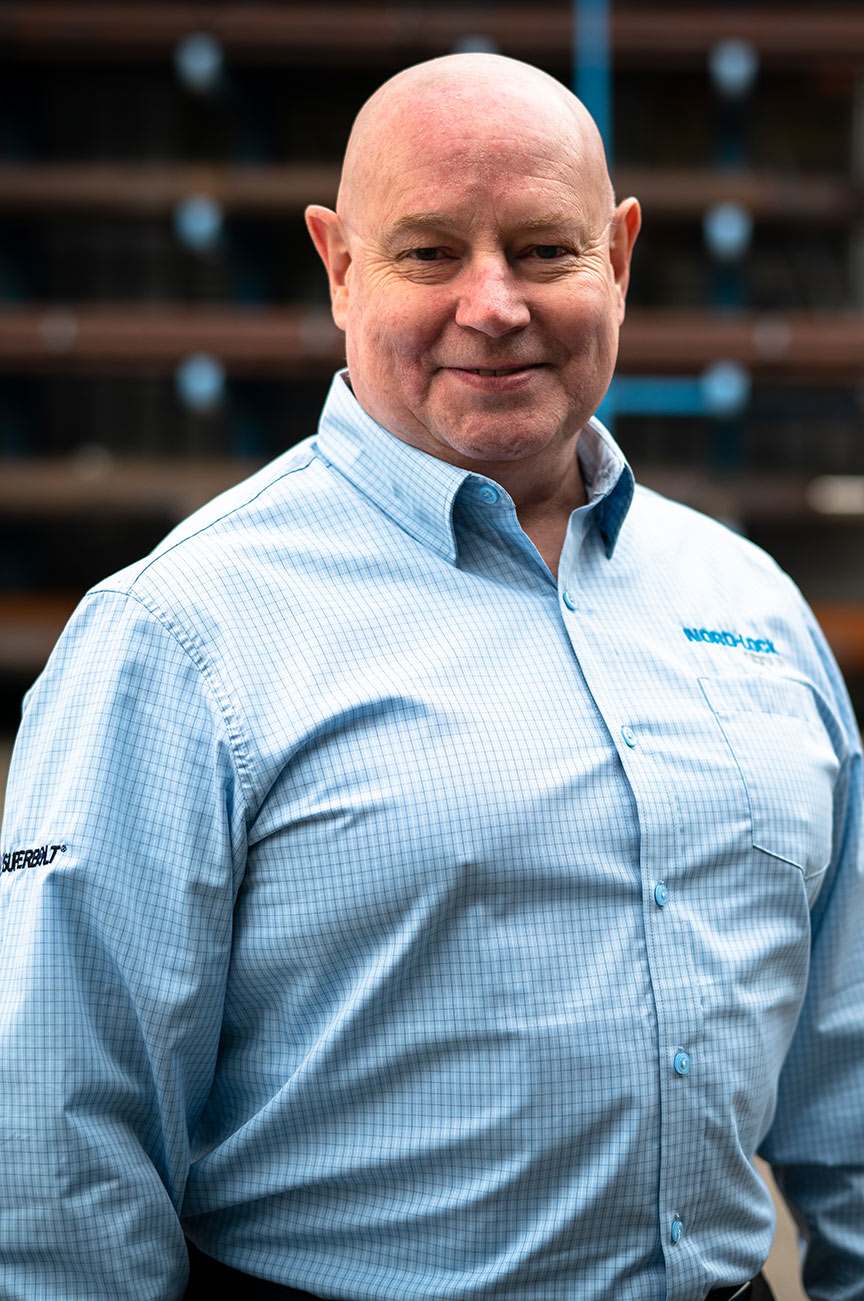 "We had many ideas right from the start, but then said: No, we're not going to do it that way. It's already been done before. Let's start with a blank page," says Steve Brown, Global Product Manager, Expansion Bolts, Nord-Lock Group.
The primary goal right from the outset was to design a hydraulic actuated coupling bolt that makes the procedure not only easier but also much safer for the user.
"When you see a seized coupling bolt and what it requires for it to be removed, you realize the headache and stress it causes for the people involved. We really wanted to find a solution to alleviate that," Steve Brown says.
He and his engineer colleagues were fully aware of the major challenges for hydraulically actuated coupling bolts in general. One is that you cannot have an extended length of thread sticking outside of the nut on high-speed applications.
"A steam or gas turbine rotates at either 3,000 or 3,600 RPM, so there would be a tremendous amount of turbulence if anything is sticking out of the coupling when the machine operates," says Steve Brown.
Traditional methods use a puller, an extra bolt that is temporarily screwed into the main bolt itself, to solve the problem of not having any threads to engage the hydraulic tensioner. Of course, this screwed-in component is of smaller diameter than the main bolt and therefore needs to be highly loaded for its size.
"We wanted to avoid that traditional internally threaded puller because of the risk for it to be stripped from the bolt, causing catastrophic accidents."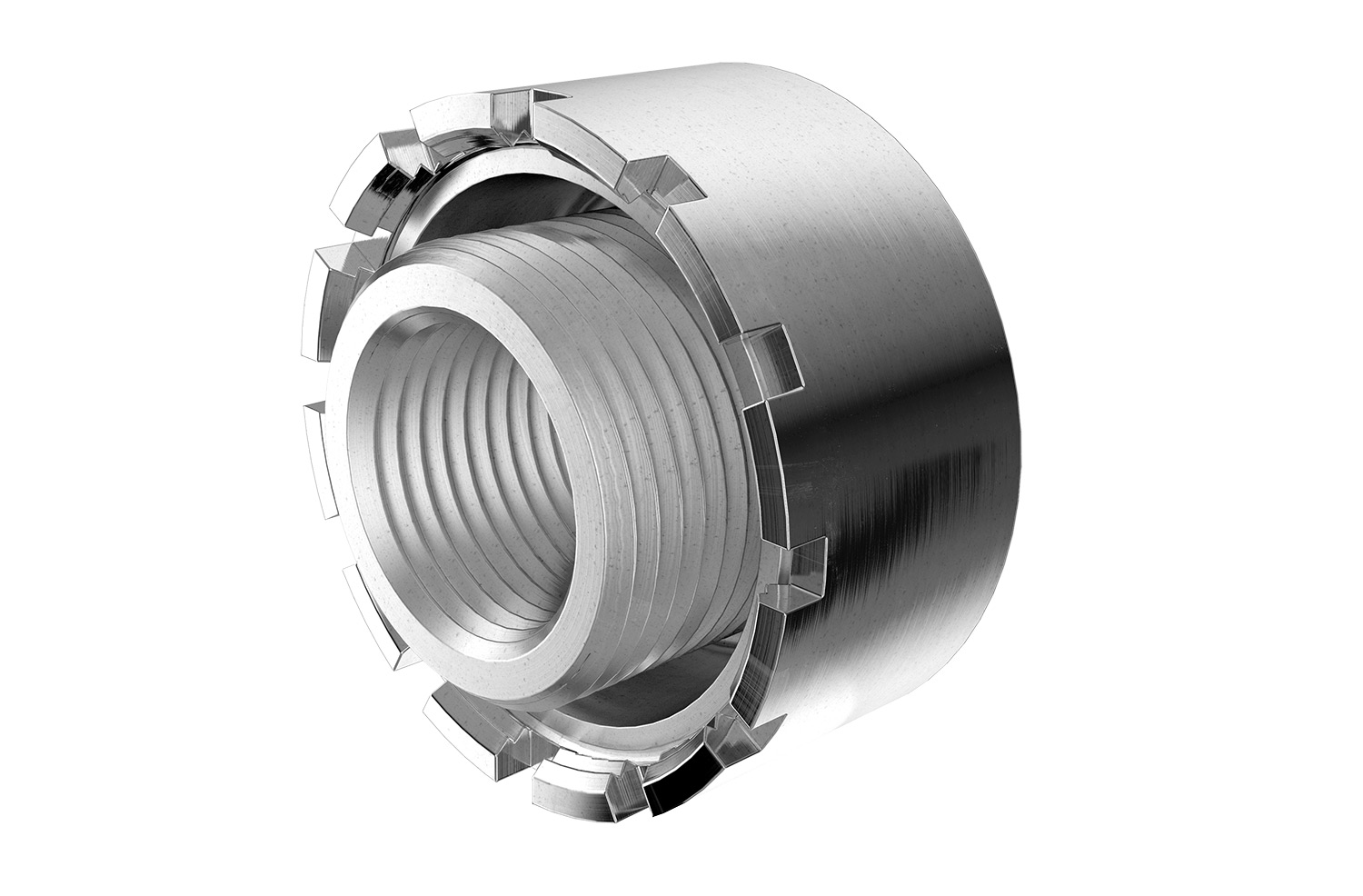 The solution was to design a nut with an external thread, making it possible to attach the hydraulic tensioner onto the outside, not the inside, of the nut.
"Because the Superbolt HyFit has a bigger diameter, we can reduce the length of the engagement of the thread as we still have the same cross-sectional area of contact. There is far more thread engagement than is necessary, so we can safely apply full load onto the nut knowing there will be no safety issues," Steve Brown explains.
Even though he was satisfied with this solution he felt that the procedure could be even safer. Traditional methods use two different operating pressures — one pressure for sleeve expansion and another for axial tensioning. The same tensioner head is used for both procedures.
"We wanted to find a way to prevent anyone from using the wrong pressure at the wrong time. Then it suddenly hit me: If we have two separate, dimensionally different tensioning heads, it will be possible to use only one operating pressure."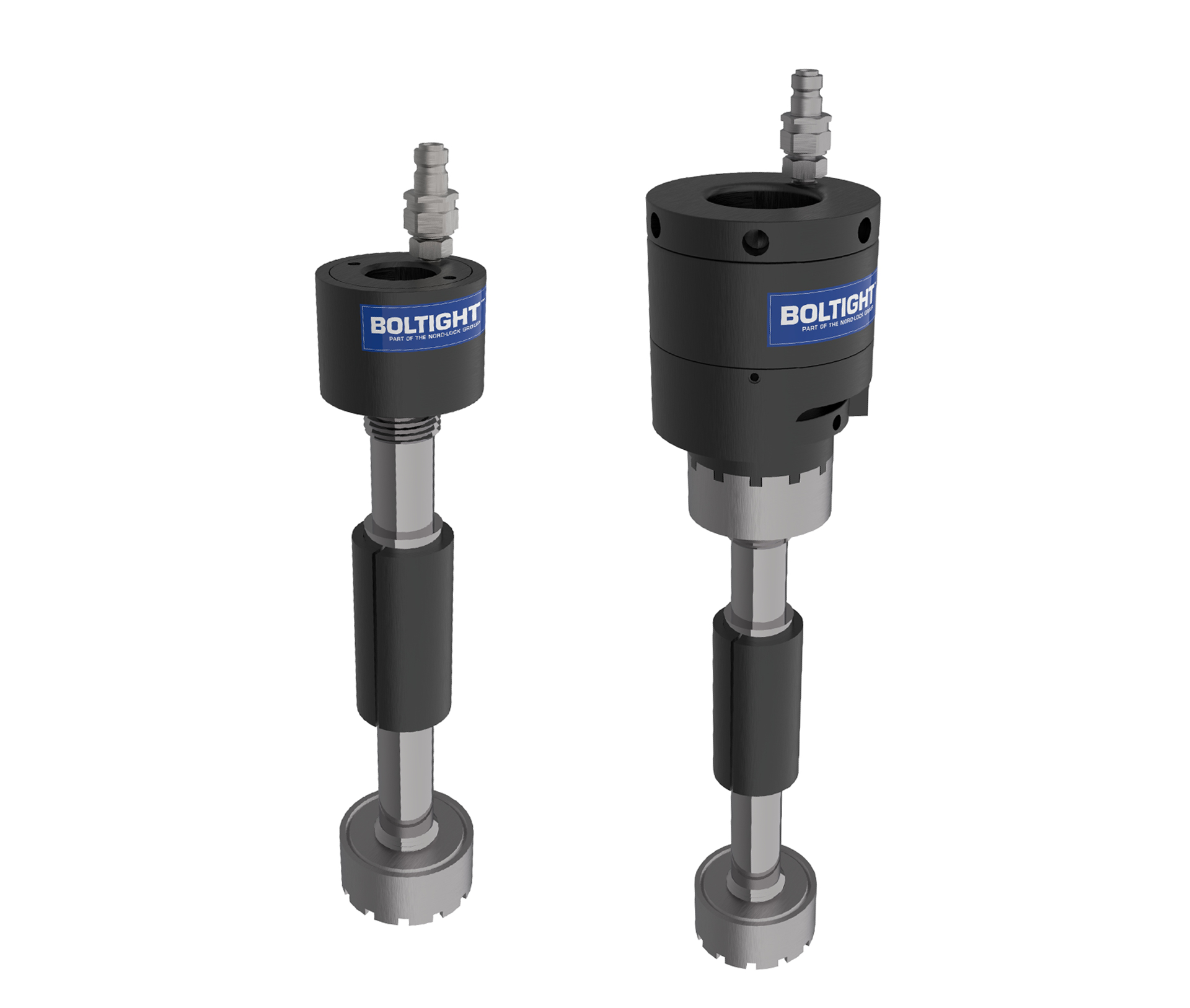 The key was to use a Boltight hydraulic nut to expand the sleeve into the hole and a Boltight hydraulic tensioner to load the bolt axially.
Because the tensioner has a larger hydraulic pressure area than the hydraulic nut, the same pressure can be used for both operations.
In other words, one operation pressure only, and two differently designed heads to make it clear, which goes where.
"It sounds so simple now, but I guess no one thought of it before. I'm happy we came up with the idea because it provides absolute safety in the procedure. There is no risk whatsoever of someone mixing things up," Steve Brown says.
Indeed, for removing the coupling bolt, there's no need for any internal puller or even oil injection. That's another significant improvement from a safety point of view, compared with traditional methods. Engineers from Nord-Lock Group's sites in St.Gallenkappel, Switzerland, Walsall, UK, and Pittsburgh, USA, have been involved in the project.
"There have been lots of meetings in Switzerland and the UK, and a lot of iterations of the Superbolt HyFit design. Of course, COVID-19 put a stop to that. So to get to this final stage of the product design, we've spent many hours discussing, calculating, and analyzing in online meetings," Steve Brown says.
Steve Brown is an Englishman based in Australia, who recently entered his 31st year of bolting. He started his career working with coupling bolts for a company in his hometown outside Manchester in the UK.
"I feel like I have come full circle now. I started with a hydraulic coupling bolt — and now I've had the honor to be involved in designing a totally new generation of coupling bolts. It does feel quite fulfilling."