Superbolt was de eerste ter wereld die, met de multi-jackbolt tensioner technologie, een revolutie teweegbracht op het gebied van bouten en moeren. Sindsdien wordt deze technologie succesvol toegepast op tienduizenden installaties. Natuurlijk blijven we nieuwe oplossingen ontwikkelen voor de boutbevestigingen van morgen.
Kwaliteit
Productie van Wereldklasse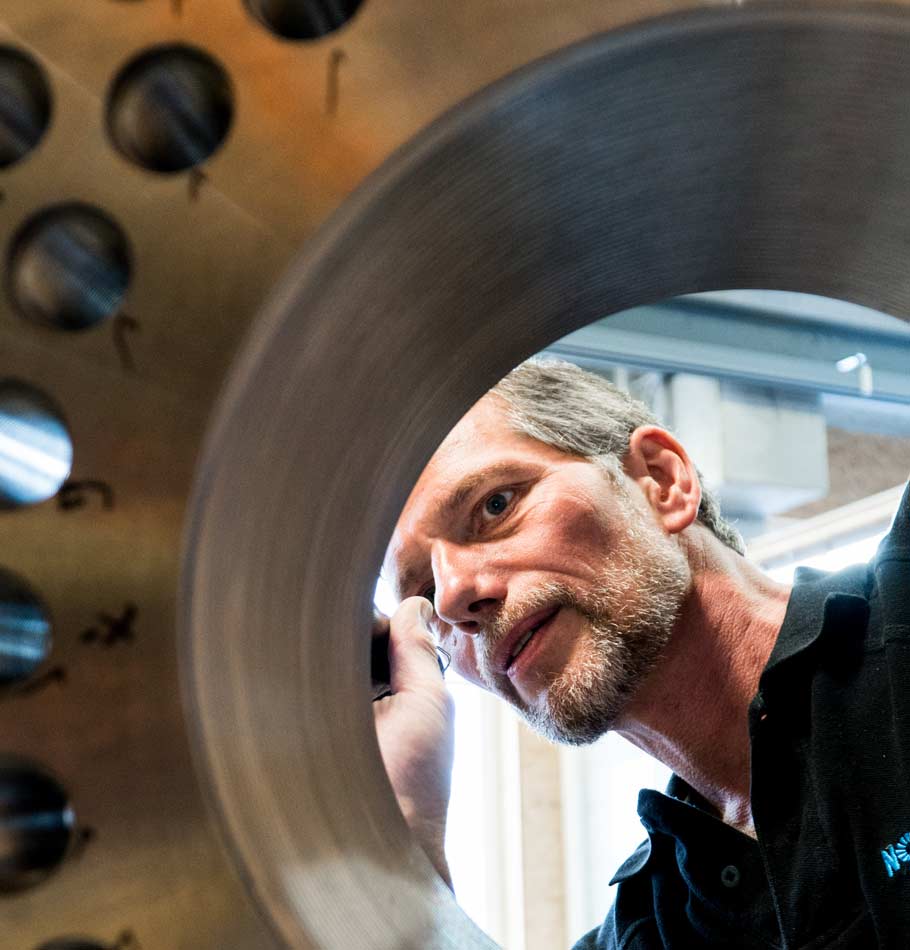 De Nord-Lock Group en haar Superbolt-fabrieken hebben aanzienlijk geïnvesteerd in topniveau CNC-machinebewerkingen. Met onze bewerkingscapaciteit bieden wij een snelle doorlooptijd van standaard en speciale multi-jackbolt tensioners en andere aanverwante boutproducten.
De meeste standaardproducten zijn rechtstreeks uit voorraad leverbaar of hebben een korte levertijd. Bovendien beschikken onze technische en productiemedewerkers inmiddels over tientallen jaren kennis en zijn ze getraind in het produceren van een paar van de beste schroefdraadcomponenten en -producten ter wereld.


Kwaliteit & Traceerbaarheid
In de loop der jaren hebben wij speciale aandacht besteed aan de ontwikkeling en implementatie van onze kwaliteitssystemen om te werken aan zeer kritische en veeleisende bedrijfstakken. Kwaliteitscontrole, inclusief draadmeet- en maatsystemen, behoort tot de standaard werkprocedures. Multi-jackbolt nut and bolt bodies zijn voor volledige traceerbaarheid gekenmerkt.
Voorbeeld van informatie over het kenmerken van onderdelen
SUPERBOLT
Onderdeelnummer:
MT-M36x4
Partijnummer:
7900
max. Belasting
457kN
Materiaalcode:
CrM
Opmerking: Informatie kan variëren. Op aanvraag zijn aangepaste markeringen mogelijk.
´