Steering pins on mining haul truck replaced in 6 hours
The challenge
A mining company in Canada needed a better solution for replacing the steering pins on its fleet of one hundred Komatsu trucks. With the traditional method, replacing the pins took around 36 hours. The company wanted to reduce this downtime, much of which was caused by line boring that also decreased the life of the joint. The company looked for help from SMS Equipment, a leading distributor of Komatsu construction and mining equipment in Canada, as well as other brands.
The solution
SMS Equipment works with Expander System when maintaining their customers' mining equipment. The system completely eliminates line boring by ensuring a proper fit of the steering pin every time. It includes an axle/pin that is tapered at both ends along with an expansion sleeve. When the pin is inserted into the bore and torqued into position, the sleeve conforms to the ovality of the bore, providing full surface contact.
"With the conventional method of replacing a pin, you have to do extensive line boring that has to be perfect," says Gene Roberts, Business Development Manager, OEM Division, Expander. "You have to make your first cut, make the bore concentric, line weld the inside, then do another pass. With the Expander System, our sleeve adapts to the wear pattern so line boring is not needed."
The result
Expander System reduced the steering pin replacement time for the mining company from 36 hours to just six hours. Because line boring is eliminated, the system also extends the life cycle of the joint from 15,000 hours to 50,000 hours.
"With the Expander System, we are able to increase our customer's production hours, reduce maintenance time, and increase safety," says Scott Muir, Manager of Product Support Sales at SMS Equipment. "Since line boring has so many steps, this increases the risk that something could go wrong. The Expander System involves less work and less dangerous materials, so it is a quicker, safer solution."
The Expander pin is also designed for easy removal, which is a big benefit to the mining company. The pin can be removed in 10 to 15 minutes, compared to hours of work with a conventional method.
Expander pivot pins are suitable to fix excessive wear on these positions

Photo: Getty Images
Experiencing lug wear?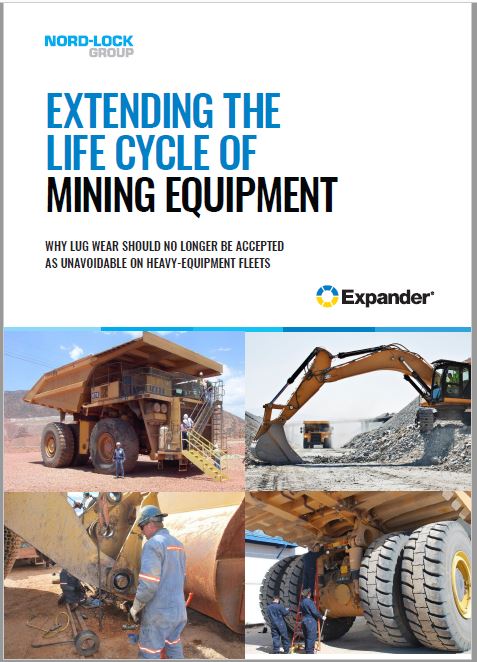 Learn more about how to eliminate pivot lug wear in heavy equpiment through this FREE Mining Paper!
How mining fleets can reduce repair time of pivot pins
Real cases that demonstrate on-site mining operations successes
4 pages that
can reduce your equipment downtime!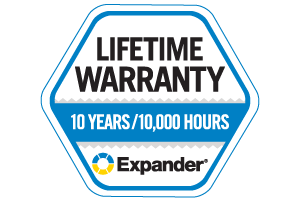 100% wedge-locking secured using Nord-Lock washers against multi-bolt ​tension washer​. Improved friction-locking using Nord-Lock washers against single-bolt tension washer​.