Your result
| | |
| --- | --- |
| Locking ability | 1 out of 5 |
| Reusability | Not Applicable |
| Worker safety | 4 out of 5 |
| Initial cost | Low |
| Lifetime cost | High |
Are split ring washers effective
against bolt loosening?
Split ring washers use friction to prevent bolted joints from loosening. They feature a ring that has been split and twisted - creating two sharp edges. These washers are installed between the bolt head/nut and mating surface, the bolted joint is then tightened in the same way as an unsecured bolt. When the nut is tightened, the washer flattens down, pushing the sharp edges into the mating surface.

Any locking ability works best on softer materials as it is easier for the edges to dig into them. It is ineffective at locking bolted joints experiencing higher levels of dynamic loads. It is also ineffective when the bolted joint requires lubrication, which promotes sliding and rotation of the bolt.

Read the full version in the eBook "Why do bolts loosen?"
(A comparison between common bolt securing options)
Scroll down to access the ebook.
Which bolt locking product should I use?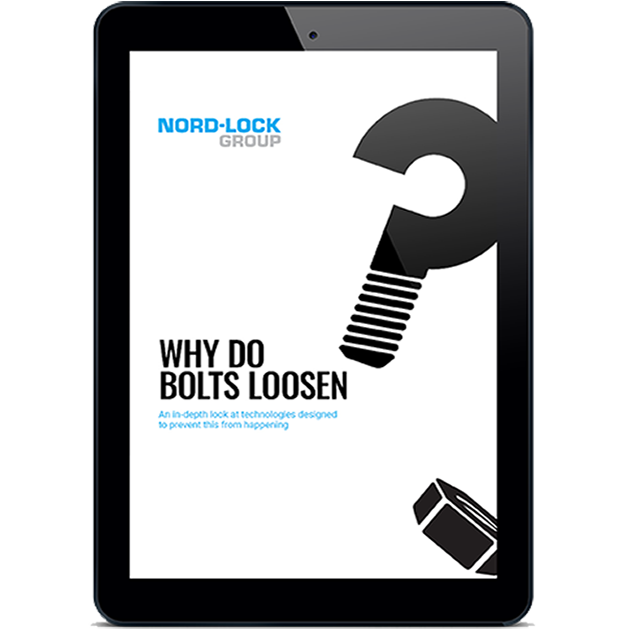 Pros & Cons of different bolt locking methods
A Guidance for Selection, to help you decide which product to use in your applications
ARE CONTACT SURFACES BEING DAMAGED BY THE WASHER?
Talk about bolting challenges with us!
Do you need guidance choosing the best bolt securing solution for your application? Let our bolting experts guide you.