How Effective Is Adhesive?
The adhesive is applied to the thread of the bolt and tightened immediately. Adhesives cannot be directly applied to the fastener as they require a clean surface to ensure optimum bonding, which increases installation time.
Adhesive also requires curing time before they can be safely used, which can take up to 24 hours. There are a lot of different adhesives with different properties. It is important to choose the right adhesive for your application, material, and temperature, to get the optimal locking ability. Indeed, some adhesives can be removed through heating so they cannot be used at high temperatures.
Adhesives cannot be reused and some require complex disassembly that may damage or even break the fastener. Although this method offers a higher than average locking ability, the number of variables makes it unreliable.
Adhesives vs Wedge-Locking Washers
How do adhesives compare to wedge-locking washers? Find out in the video below.
Which bolt locking product should I use?
Get your free eBook on the topic of bolt loosening and see how different bolt locking products perform.
What you will find in the eBook: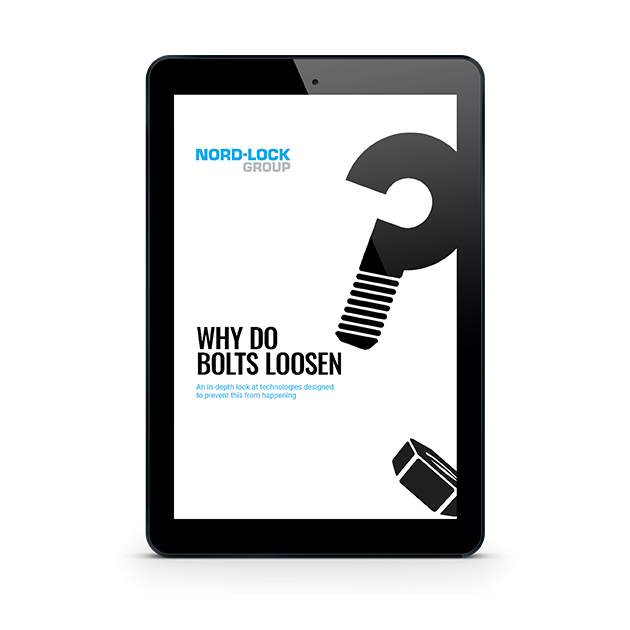 Pros and cons of the different bolt locking methods
Evaluation of different products
A print-friendly Guidance for Selection, to help you decide which product to use in your applications