Nord-Lock Group keeps the railway industry on track
Starting with ROLLING STOCK some 20 years ago, Nord-Lock wedge-locking washers are now found in all safety-related areas of the railway industry, such as bogies, coupling devices, brake systems, rail dampers, housing, and many more.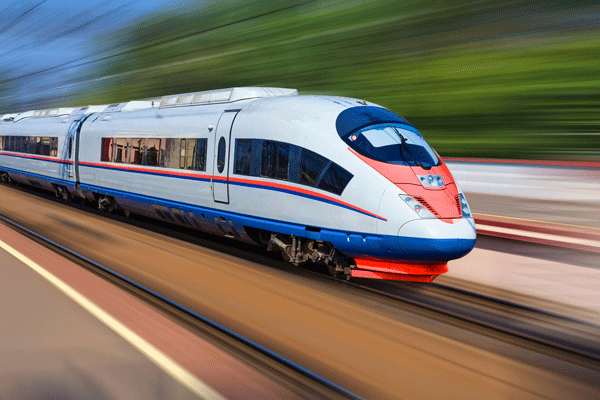 Nord-Lock washers ensure the functionality of bolted joints, even at the highest levels of vibration caused by rail traffic. One example is in railway switches, highly complex structures that must be used as long as possible with minimal maintenance, while exposed to the elements and to considerable stress.
Nord-Lock steel construction washers (NLSC) help railway companies avoid operational downtime, thus saving money. When renovating or replacing old bridges, small temporary bridges are assembled on site with a bolt preload of 100 percent to achieve secure bolted joints. However, these bolt connections can only be used once. Using Nord-Lock washers, the preload can be reduced.
Overhead line masts and signal masts must cope with severe dynamic loads caused by passing trains. Given the large number of masts, reliable bolt connections are crucial to reducing maintenance costs. With their special geometry, Nord-Lock X-series washers increase security, including on bolted joints with short clamp length, as well as in softer materials.
A recent application for the Nord-Lock X-series is noise-absorbing walls, which cope with extreme vibrations from passing trains. In Germany alone, 3,000 km of noise-absorbing walls are to be installed by 2030. A combination of concrete bolts and X-series washers is used to attach noise-absorbing barriers on existing bridge decks, many of which were not designed for noise barriers.